Life is just crazy right now. The twins just turned 7 months old, we reduced Cali's play school days, my mom has been with us a lot and I'm still working 20 hours a week. So my blogging has suffered. Sorry!!
Here are some pictures of what I've been eating.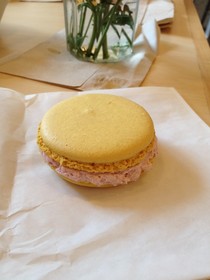 I found this tasty treat at a bakery in Durham. It was the only Gluten free item. Super tasty. Anyone know what it is called? I can't remember!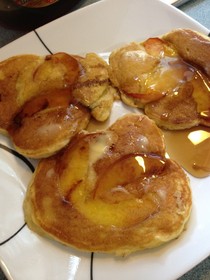 We grabbed some peaches from the farmers market so I made
peach pancakes
. The twist was adding Gluten Free cornmeal!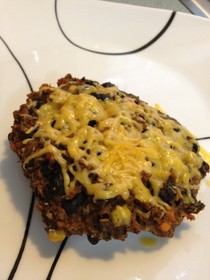 I made
sweet potato black bean burgers
for dinner one night this week. They were pretty good but I think I will make some changes next time. I used ground Gluten free oats as the binder.
Dessert today was this tasty peanut butter mug cake. So easy!
Hope you had a good week!