Imagine a cheesy, ball of Gluten Free goodness! Now imagine it has bacon in it. Good news- your dreams have come true! Introducing Brazi Bites Cheese Bread. These Brazilian style cheese breads are naturally Gluten Free and made with all natural ingredients.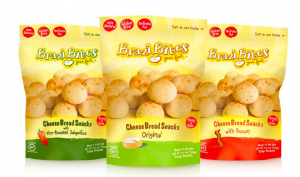 Brazi Bites come in 3 flavors: original, bacon and fire-roasted jalapeno. My obvious favorite was the bacon. You could put bacon in almost anything and I will love it! I found the jalapeno to be a bite too spicy for me, which just means hubby doesn't have to share. The original was very good and was actually the first bag we emptied!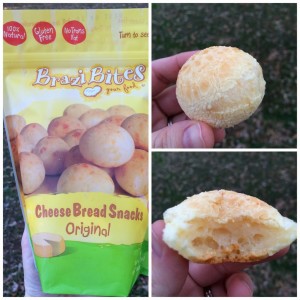 These cheese breads have also been a big hit with the kids. They even asked for them one night! They come frozen and only take 20 minutes in the oven to cook. You can eat them plan or with a meal.

We have had them with pasta dishes twice and grilled chicken once. They were a great compliment to both.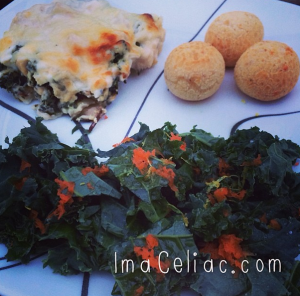 Brazi Bites wants one lucky reader to be able to taste the goodness that is their cheese bread!

One winner will win a bag of each flavor! They come frozen in a really fun cooler with dry ice, so you know they are fresh!

Enter below to win. Open to US residents only.

a Rafflecopter giveaway
Disclaimer: I was given the Brazi Bites to review. The opinions are my own.