Chex Cereal has been a staple in our house since I went Gluten Free. The cereal has something for everyone to enjoy. The kiddos like the cinnamon and vanilla while my favorite is the honey nut. Chex has just come out with a new Gluten Free Oatmeal product line. It includes bagged instant oatmeal as well as bagged oatmeal for cooking.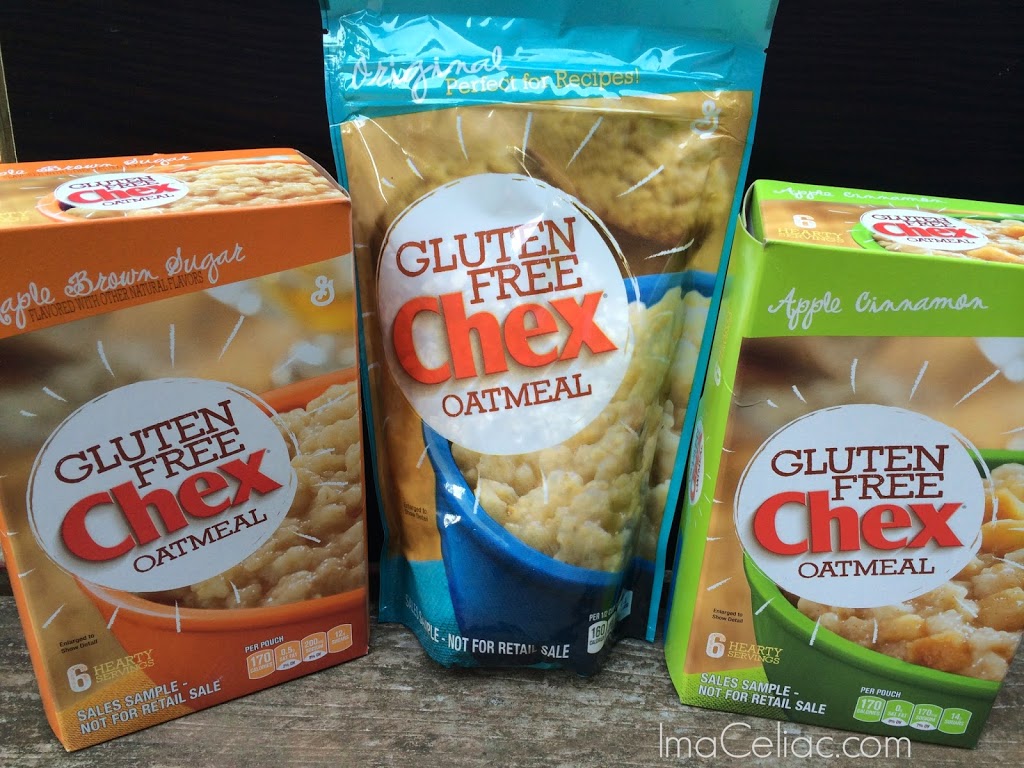 We have had a great time trying out the new products. My favorite of the instant oatmeal was the apple cinnamon flavor. The bagged oatmeal was perfect for overnight oats. I plan on making some oatmeal cookies with them for a family trip we have coming up.

It is important to note that oats do not contain Gluten. It is how they are proceeded that makes oats dangerous for people living Gluten Free. That is why it is critical for people who are Gluten Free to only use Gluten Free oats. There are a number of brands available and I'm so pleased to see a brand I trust like Chex, coming out with an affordable option!

I had a cold last week and my voice was gone. The Gluten Free Chex Oatmeal apple cinnamon was the perfect breakfast to help soothe my sore throat.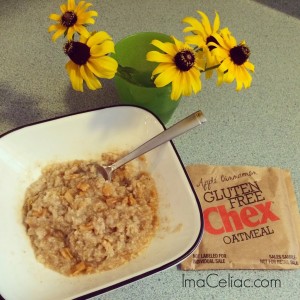 I also appreciate that the ingredients list are simple with no strange ingredients I can't pronounce in them.

You should be able to find these Gluten Free Chex Oatmeal products in your local supermarket this week!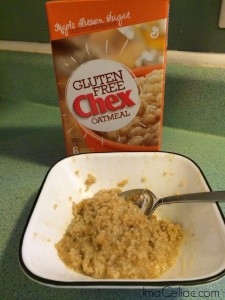 Chex is also being super generous and is giving away a prize pack to one lucky reader! Enter below to win 2 boxes of each of the instant oatmeals and a bag of the bagged oatmeal. Good luck!


a Rafflecopter giveaway

It is important to state that there are some people who react to oats and that is a separate issue than Gluten. For these people they need to avoid all kinds of oats.

Disclaimer: I was given the products to try my General Mills, the photos and opinions are my own.