Check out a great Gluten Free snack option from Made Good.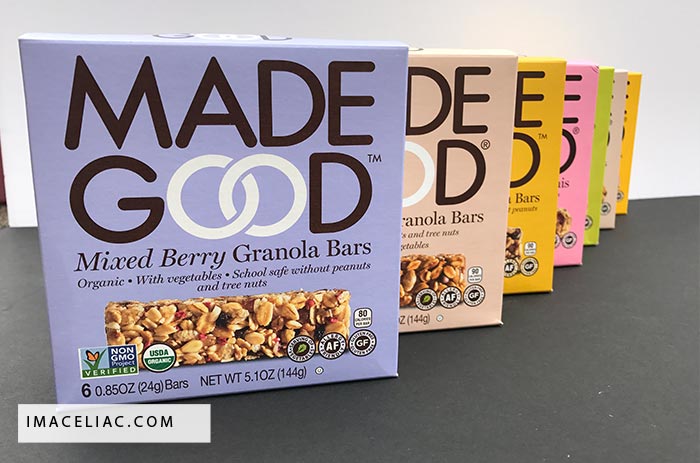 Gluten Free granola bars are hard to find that are peanut free. That is where Made Good steps in, they have created granola bars and minis that are Gluten Free, nut free, organic, top 8 free, non-GMO, and loaded with veggies. Yes, I did say veggies! Made Good granola includes vegetable powder to give the snacks a healthy boost and a full serving of veggies.
Check out the Ingredient List
Since the bars and minis are peanut free they are school safe. These are a great snack for our GF twins to take to pre-school as their morning snack.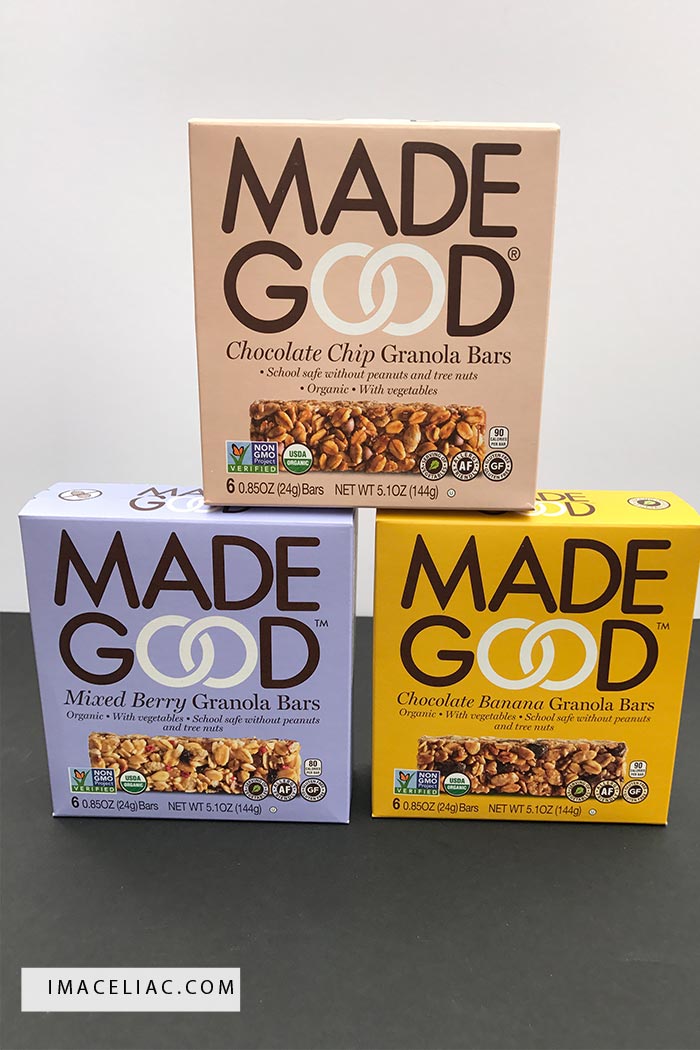 Made Good is a family owned company that was born out of a passion for healthy food. They produce the granola bars and minis in a dedicated allergy friendly facility. They don't even let their employees bring nuts into the facility! Talk about dedicated to the cause.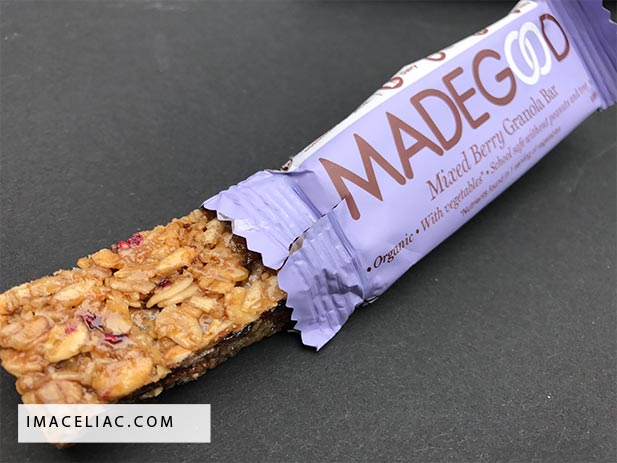 Flavors include: chocolate chip, mixed berry, chocolate banana, and apple cinnamon. The kiddos like the chocolate chip and mixed berry the best.
The minis come in single serve bags that are great for school or busy work day snacks.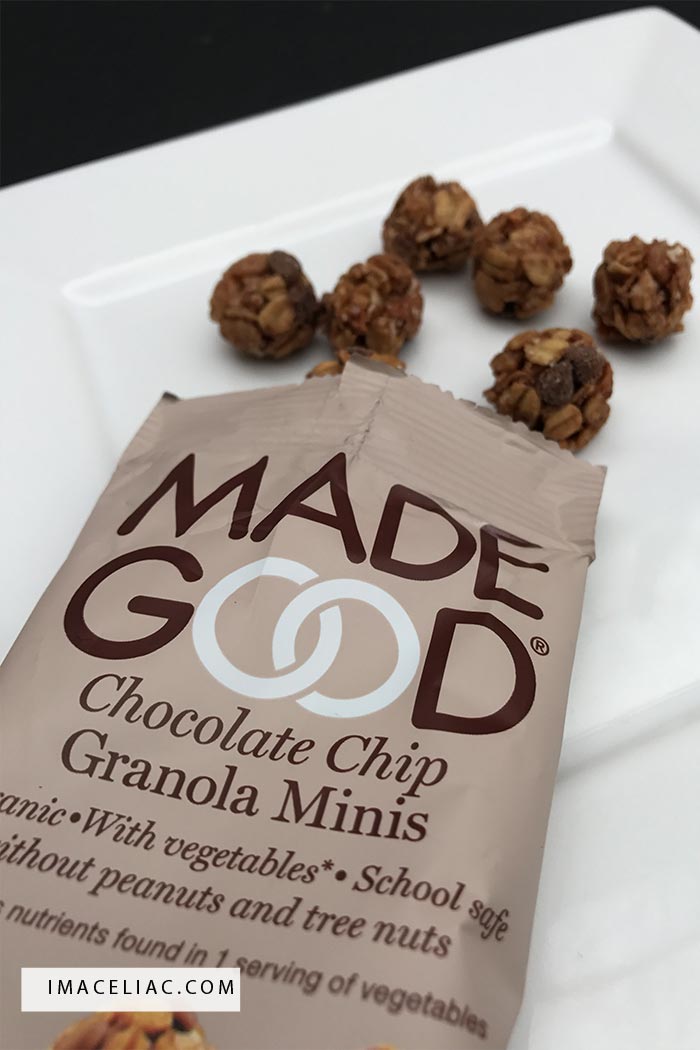 You can find Made Good in most health food stores.  A box runs you around $5.00 which is very competitive for the health food market.
Check them out and enjoy!
Disclaimer: This is a sponsored post with Made Good. Opinions and photos are my own.