Whether you are packing school lunches or work lunches, it doesn't have to be hard because it is Gluten Free.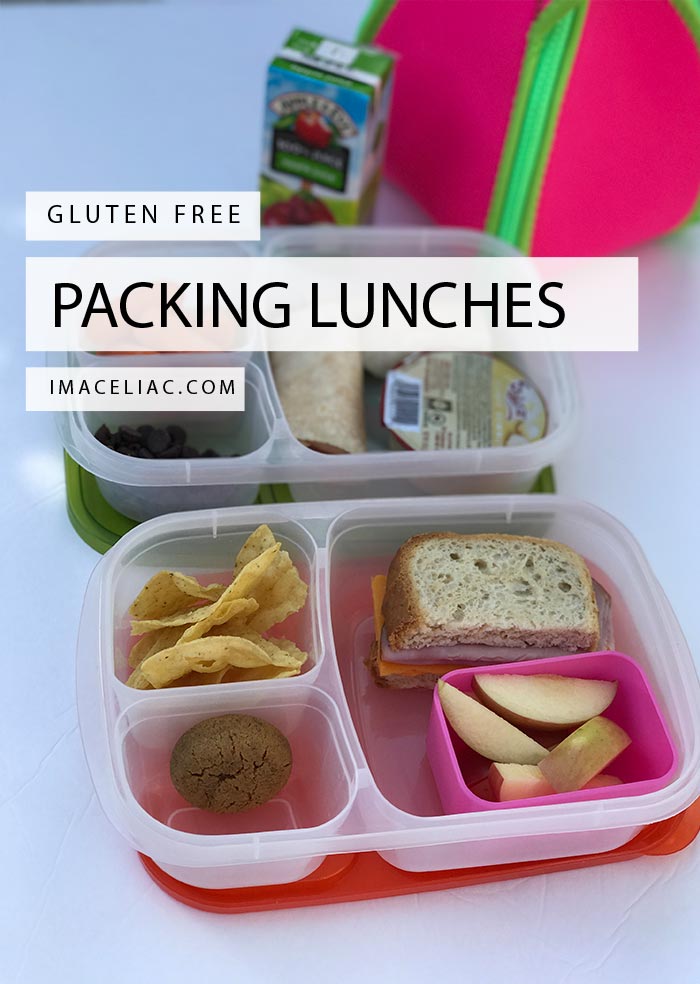 It would be easy to grab a lunchable and a bag of chips and be done, but for many of us that just isn't an option. When you are living a Gluten Free lifestyle, you have to work a little harder to pack lunches. I have some awesome blogger friends who make their lunches a work of art, but I'm just not that cool. I try to make lunches simple, easy and safe. I take help from store bought Gluten Free products when available.
Since I do menu planning for dinner I try to incorporate that planning into lunches. Some things I do are: make extra meat that can be used for lunches, over cook so there will be leftovers, and use ingredients that can be used on other dishes.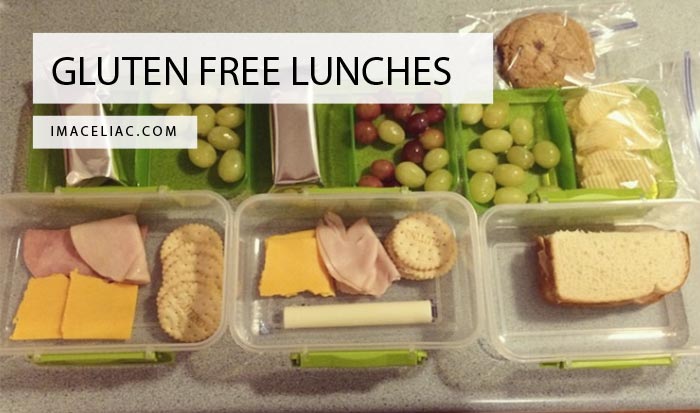 Here are some lunch ideas for kids and grownups!
Sandwich Box
Sandwich, fruit, cookies and chips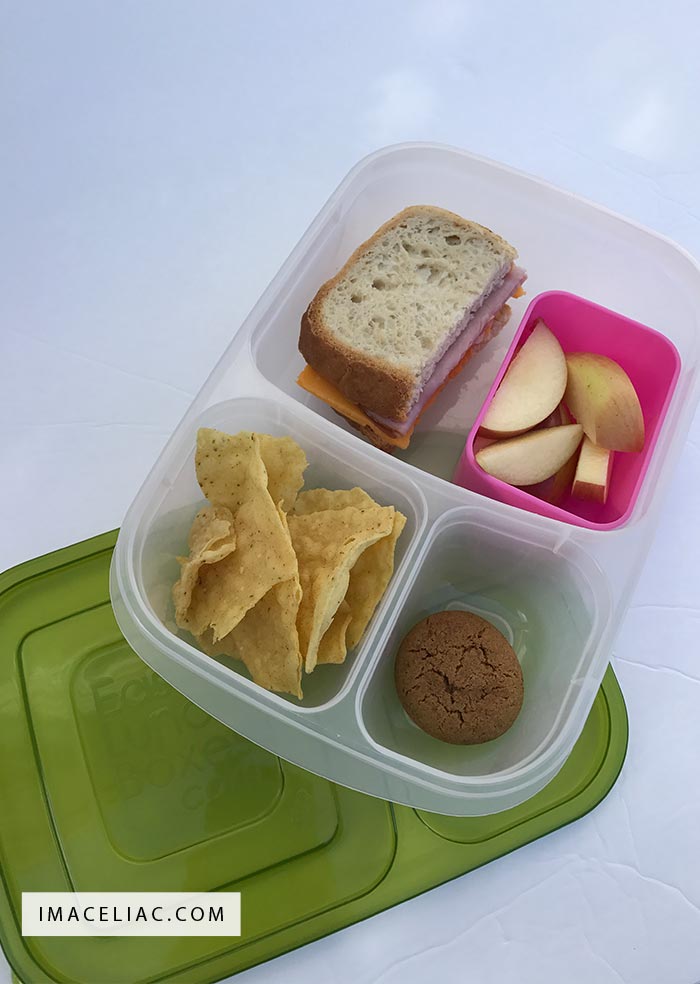 Nacho Box
Corn chips, leftover chicken, shredded cheese, and salsa
Quesadilla Box
Chicken quesadillas, salsa, corn/bean salad, and avacado
Mason Jar Salad
Follow this format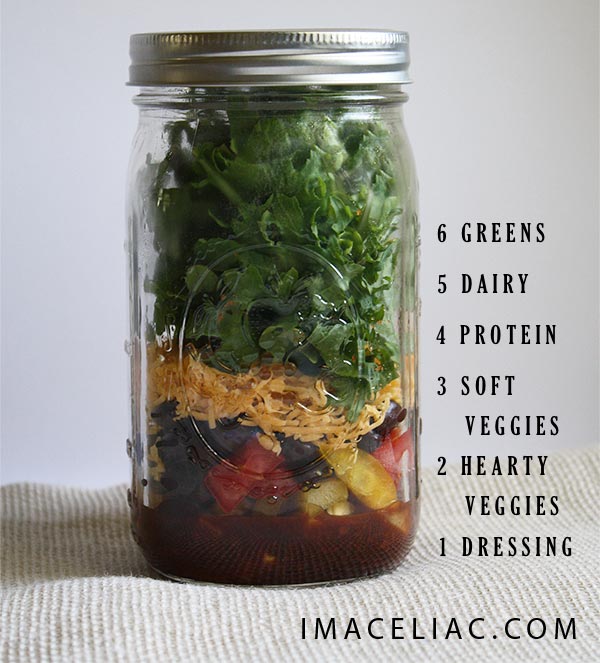 Chicken Salad Box
Chicken salad, crackers, sliced cheese, nuts, and dried fruit
Taco Salad Box
Seasoned ground beef, salsa, lettuce, corn chips, and guacamole 
Wrap Box
Wrap sandwich, hummus, veggie sticks, and chocolate chips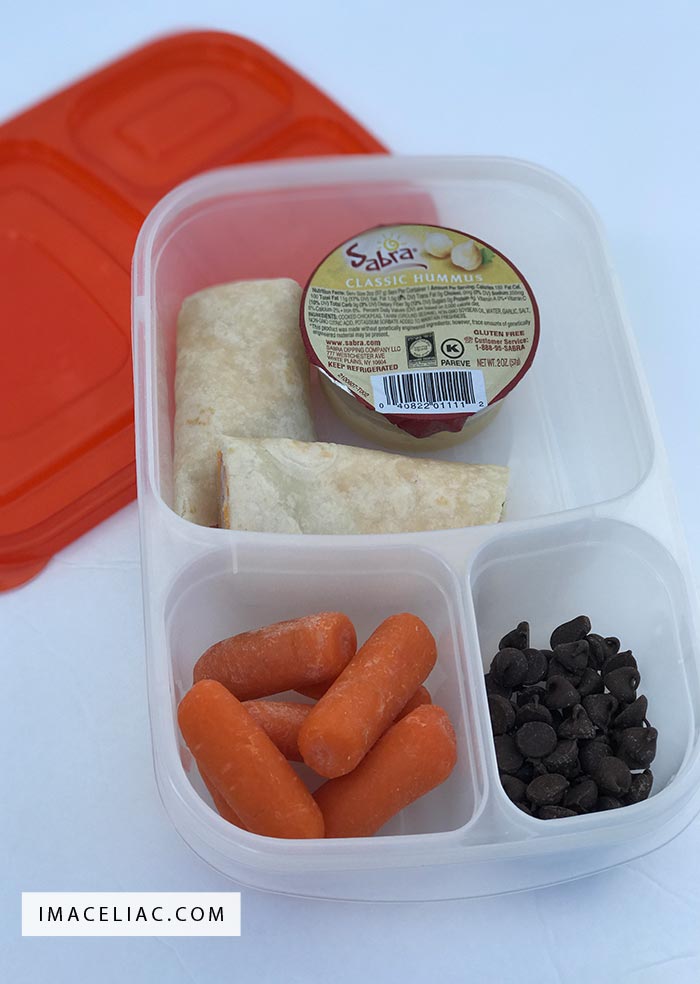 Leftover Box
Leftovers from dinner, veggie sticks, and nut/seed butter
Breakfast Box
Waffle sandwich, yogurt, fruit, and cookies
Products We Use
Don't let packing lunches be a chore, make it fun! Getting the kiddos involved helps a ton.
Happy Packing!
Post includes affiliate links.