If you are in Greensboro, NC check out Print Works Bistro for an amazing Gluten Free meal.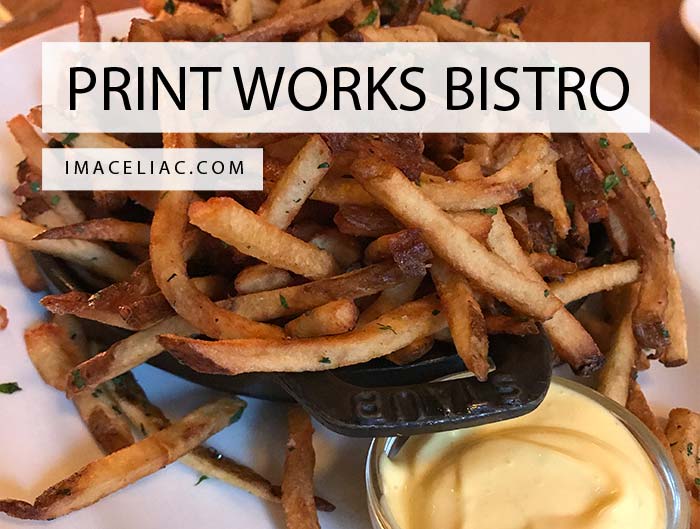 The other weekend Hubby and I had a whole night to ourselves (thanks to the mother-in-law). The options were stay home, eat leftovers, and watch Netflix or go out. We went for option 2! There are some restaurants that I want to try that are supposed to do Gluten Free food well, but they aren't exactly kid-friendly. Print Works Bistro is one of those restaurants. Yes, we did see kids there but I'm not confident our 8 yr old and 5 yr old twins would have helped me have an enjoyable eating experience. All the parents get me?
So anyway, Hubby and I made a reservation online for dinner at 6 since it was a popular place and a Saturday night. We actually arrived early and they sat us right away. The atmosphere was like a sophisticated warehouse, if that makes sense. Image exposed walls, pipes, and air ducts along with beautiful fabric hanging from the ceiling, with formal tables, and chairs. It was beautiful!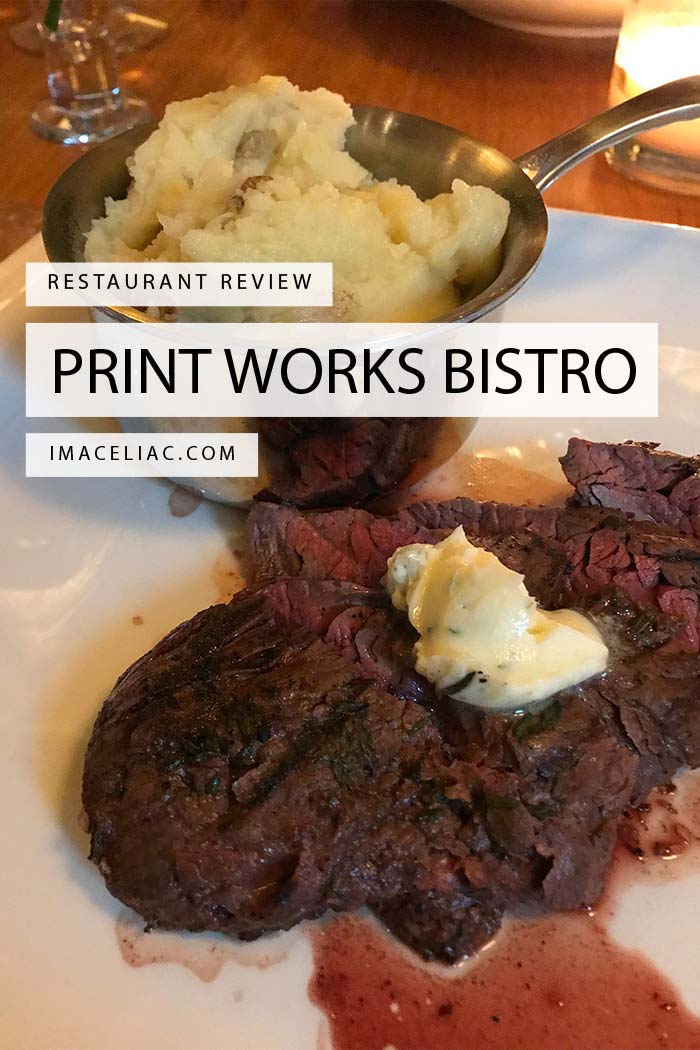 The restaurant is in the Proximity Hotel which it Platinum Leed Certified and that is really hard to do.  When Hubby and I were half way through dinner we both agreed it would be awesome to just be able to walk up to a hotel room to crash, maybe next time!
There is no Gluten Free menu but once you let the wait staff know your eating restrictions they are on it! The menu changes seasonly, so our waiter just went through what was safe for me. There was 1 item I wanted but he wasn't sure if it was GF so he confirmed with the kitchen before he put in our order. It was safe!
I ordered:
Drink – Red wine, but they did have a GF beer available 
Appetizer – Truffle Fries *DEDICATED FRYER* my friends! I did share with Hubby, some.
Entree – Steak Frites with creme fresh mashed potatoes instead of fries since I ate fries for my appetizer
Dessert – More Than Chocolate Cake *Flourless Cake*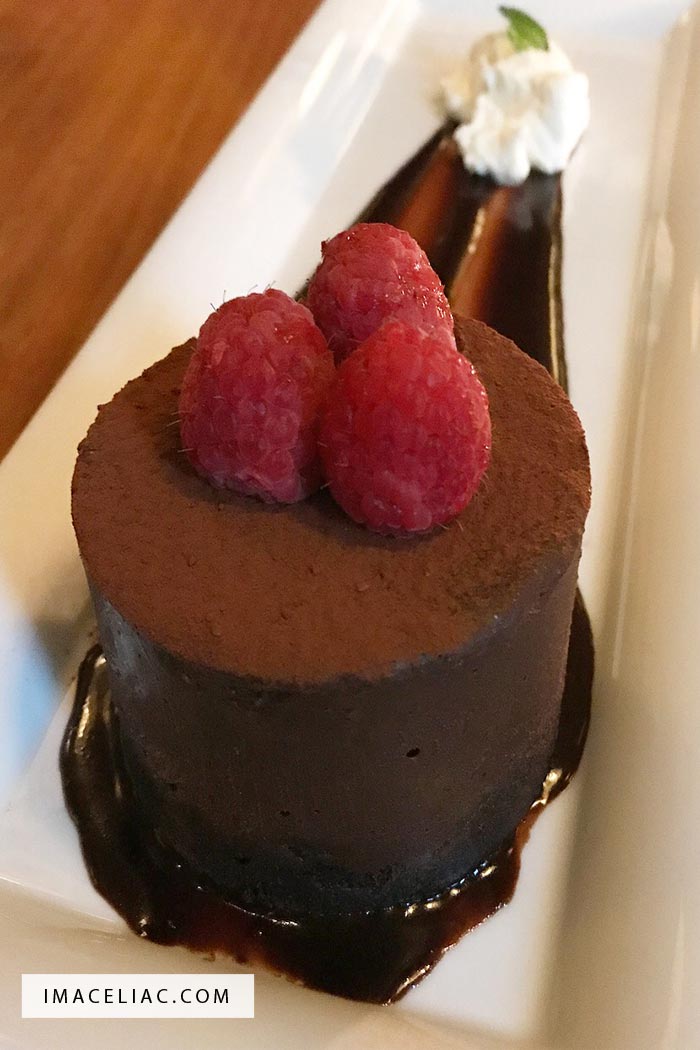 This meal was amazing from start to finish! The fries were crispy and had the earthly flavor from the truffles, which I love! The steak was so juicy and tender, I ate every last piece of it. The mashed potatoes were dreamy. Then came the cake – ya'll wow! It was not as dense as most flourless cakes and was super smooth. We only ate half at the restaurant and took the rest home. It may not have made it to the morning, maybe.
Print Works Bistro serves brunch on the weekends and breakfast, lunch and dinner during the week. My hope is to try brunch one weekend and see what they could feed me.
If you are ever in Greensboro, NC swing by Print Works Bistro and enjoy a tasty Gluten Free meal. We enjoyed ours!
Not a sponsored post, we paid for our meal.