It has been 7 years since I was diagnosed with Celiac Disease. What a ride!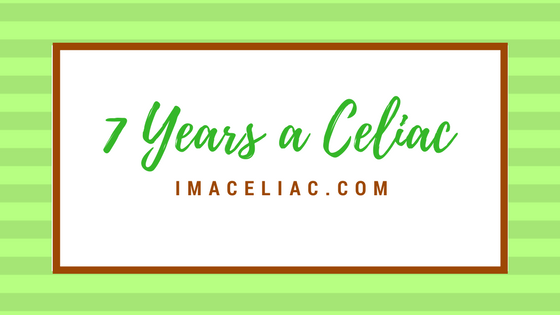 Many things have changed in the past 7 years.  Here are just a few:
The Gluten Free products available are 1000 times better than 7 years ago
There are a ton more restaurants offering Gluten Free menus
Our community is larger, stronger and more supportive
Some personal changes in the past 7 years:
I've had the pleasure of traveling the country to talk to Celiacs, do cooking demos, and advocate for our community
We had twins that we kept Gluten Free for over 3 years that now eat gluten
I have found some of my closest and dearest friends
Here is my complete story.
This blog has been an outlet, my therapy, and my motivation over that last 7 years. Thank you for being a part of my story!
If you are looking for some Gluten Free resources here are a few I have been honored to create!
The Celiac Cookbook and Survival Guide
Family Approved Gluten Free Recipes
Succeed at Living Gluten Free
Easy Gluten Free Holiday Recipes
It's Celiac Disease, Now What?
Thank you friends!
Post contains Affiliate links