I received two boxes of
123 Gluten Free
products for Christmas from my sister-in-law. Love how support our family has been!
I decided to make the poundcake for a family holiday gathering. The biggest compliment for the cake was, "Wow, this tastes like cake!" I have to say this mix is super tasty and makes a WONDERFUL poundcake. Gluten Free cakes are typically pretty dense so it works perfectly for a poundcake!
The recipe was easy to follow. The only somewhat different ingredient was orange juice. Surprisingly there was no orange taste in the cake.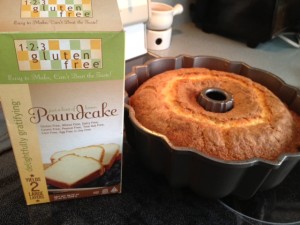 We served the cake with strawberries and cool whip.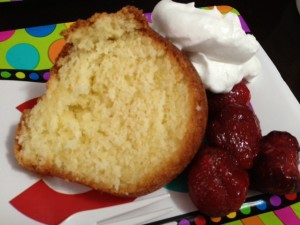 She said she found it pretty cheap at TJ Max so I will have to check that out! Having a box of this on hand would be a great emergency dessert!