Summer is here and so are the yummy summer veggies! If your garden has squash, zucchini and some tomatoes here is a great recipe for you. If your garden is non-existent these items are ready and waiting for you at the grocery store.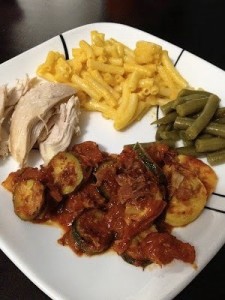 I do love to cook with fresh vegetables and feel like a good mom when I feed my family veggies. Grocery stores are filled with zucchini, squash, green beans and tomatoes right now so I have been cooking with those a lot recently. To mix things up I found this recipe and changed it up a bit to fit my family. I have actually made this awesome recipe twice in the past week because it was so good!

What You Need:
2 yellow squash – sliced
2 zucchini – sliced
2 romas tomatoes or 1 large tomato – diced
1/2 onion – chopped
2 tbsp olive oil
1.5 tbsp brown sugar
.5 tbsp italian seasoning
1 8oz can of tomato sauce

3-4 slices of bacon – cooked and chopped


How to Make It:
Chop all your veggies.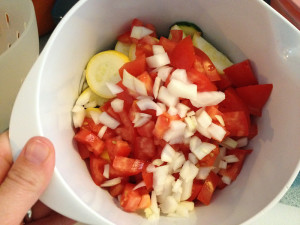 Heat EVOO in skillet over medium heat. Add the rest of the ingredients to the skillet except the bacon.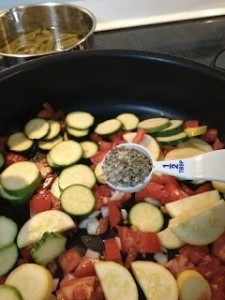 Cook for 15-20 minutes or until veggies are cooked.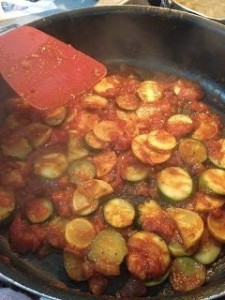 Cover with bacon and serve!

This is such a fun way to eat veggies! Brown sugar and bacon in one dish – what could be better?! Depending on what your grocery store or garden have you could customize this recipe. Have fun with it and watch your kids eat veggies!

This post linked to Gluten Free Wednesdays and Gluten Free Fridays.