While eating Gluten Free there is always a search for good, tastes like bread, Gluten Free bread. Luckily there is a growing number of companies who are introducing new GF bread products. When Three Bakers contacted me about trying their products I jumped at the chance. I'm a carb girl so when given the opportunity to eat bread I take it!

Three Bakers was started by a woman and her husband when she was diagnosed with Celiac Disease. Here husband was a baker and they actually already had a family gluten-filled bakery, but with the Celiac diagnosis they needed to change and create Gluten Free products. This is their promise.

We promise to not only make products that taste good but to be better for you by using whole grains whenever possible, providing fiber and other essential nutrients. All of our products are also all natural and have no artificial ingredients. Most are soy and dairy-free (except of course for the pizzas). We try to keep salts and simple sugars low without sacrificing great taste.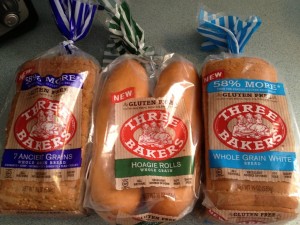 They sent me their 7 Ancient Grains, Whole Grain White and the Whole Grain Hoagie Rolls.
They arrived via overnight ship FRESH! I immediately opened the bag of white bread and ate a slice. Yes, I ate a plain piece of GF white bread and it was awesome! It has been years since I ate a plain, fresh piece of white bread.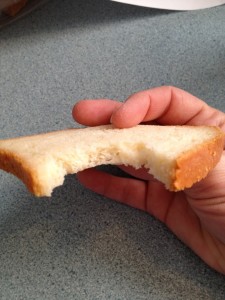 I took a hoagie roll and four slices of the white bread and put them in the fridge for immediate consumption. The rest went in the freezer for later.

For the white bread I made post workout snacks of peanut butter and honey sandwiches. I made the sandwiches at 5:20am put them in a plastic sandwich bag and ate them at work around 9am. The bread held up to the time and ingredients!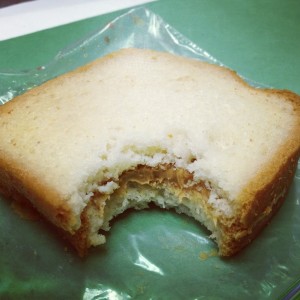 The Three Bakers hoagie rolls are my favorite! I made a ham and cheese sandwich for lunch that was awesome! The bread wasn't too dense or chewy. It tasted and had the texture of real bread! They even come pre-sliced.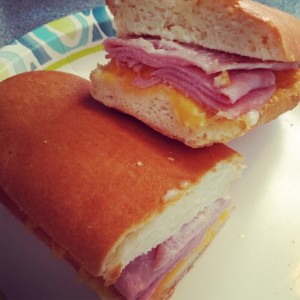 My next meal with the hoagie rolls was to make mini-pizzas. You know like you used to eat in school!?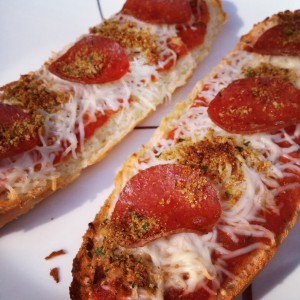 To make them I put GF red pasta sauce on a thawed hoagie rolls, covered them with mozzarella cheese, pepperoni and GF Italian bread crumbs. I then broiled them for about 5 minutes. Fantastic!! I will be making these again soon!

I haven't tried the 7 Ancient Grain yet but plan to make french toast with them this weekend.

Overall I was very pleased by how good the Three Bakers bread tasted and that the texture was light and fluffy. The hoagie rolls will be a staple in my house!

And since I love the hoagie rolls so much I'm giving away a pack!


The Giveaway is Closed – Congrats to Sandra A. entry #55!
a Rafflecopter giveaway

Disclaimer: I was given the products to try by Three Bakers. The opinions and images are my own.