This is a super fun way to get kids to eat chicken! The crust is made from Udi's Gluten Free Ancient Grain Cheddar Crisps. They gave the nuggets a rockin' flavor! These nuggets are cheesy, salty and sweet all at the same time. We ate every last nugget, minus what was dropped on the floor by the toddlers!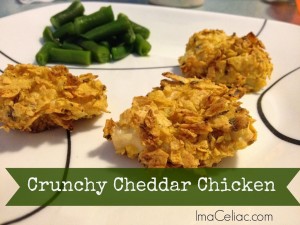 2 chicken breasts cut into nuggets
Heat oven to 400 degrees. Pull out three bowls for your prep stations. In the first bowl put the flour with the salt and pepper. In a second bowl put the eggs. And in the third bowl the crushed crisps.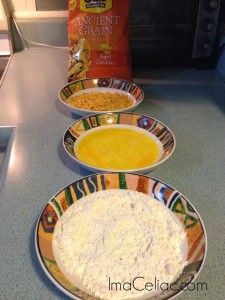 Cover a baking sheet with parchment paper. Work the chicken through the bowls: flour, eggs, crisps. Once all the nuggets are coated bake for 15 to 17 minutes.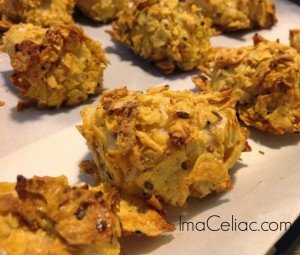 Serve with your dipping sauce of choice. We went with ranch!
We will be making these again soon!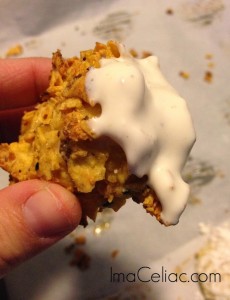 What more Gluten Free Simple Recipes? Sign up for my newsletter and don't forget to like I'm a Celiac on Facebook!

Disclaimer: I was given the product to try by Udi's. The recipe, photos and opinions are my own.