For the GFAF Wellness Event in Austin, TX I was honored to be the blogger team coordinator. This allowed me to meet some amazing Texas food bloggers.

Red Apple Lipstick was our blog sponsor and joined us for dinner Saturday night. Jay and Andrea are super generous and hooked us all up with some lipstick! To thank them I happily went shopping the next day at the event! Here is my haul!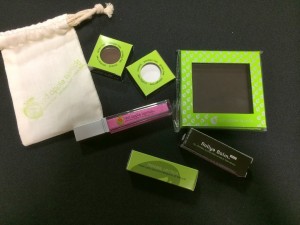 The bloggers all meet up Saturday night for dinner at Garrido's in downtown Austin. Dinner was fabulous! The restaurant has a menu that clearly states what items are Gluten Free. They even have special corn chips that are Gluten Free. Our table went threw tons of chips, guacamole and cheese dip! I enjoyed a mango margarita, the chicken enchiladas and the creme brulee. It was all so good!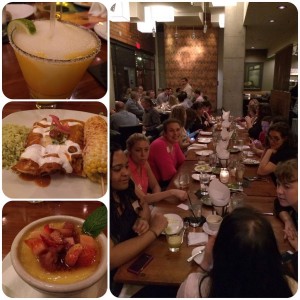 Saturday we all enjoyed attending the event! These bloggers are awesome and you should check them all out!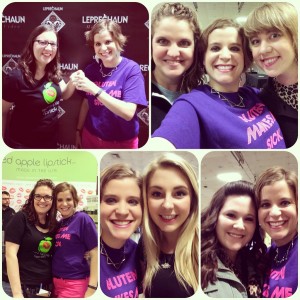 Rachelle King – Blinded by the Bite
Holly Postler – Celiac Chronicles
Angela Lunt – Celiac Hashi Girl
Jaime Sutton – GF in the City
Janie Lopez – Mindful Peace Om
April White – Gluten Free Austin
Elyse Hahne – Live Learn Everyday
Idara Wolf – Garden of Goodness
If you are interested in joining the Blogger Team for any of the other GFAF Wellness Events let me know!