Let's start our Celiac Disease awareness giveaways with some awesome goodies from Gluten Free Bars. I never go anywhere without a Gluten Free protein bar in my purse. I always want to make sure I have something with me at all times that I know I can eat and that will keep me full until I can find more food. These tasty Gluten Free Bars hit the spot for me.


I did another review of their bars that you can read here.

They just released 2 new flavors, so there are even more bars to love!

These bars are also a hit with my hubby, a Gluten-eater, who normally leaves the Gluten Free snacks for me. So if he eats them, it says a lot!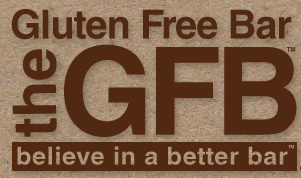 The bars are very filling and can hold me over as a mid-morning snack or a post-workout pick me up. The bars are filled with protein to help keep you going when you need it.

The giveaway is for a box of 12 assorted flavors of Gluten Free Bars.

Login below to enter!
a Rafflecopter giveaway