Summer is almost here, the days are longer, you pulled out the pool, so you might as well fire up the grill!   This Memorial Day weekend is the perfect time to gather your family and friends to enjoy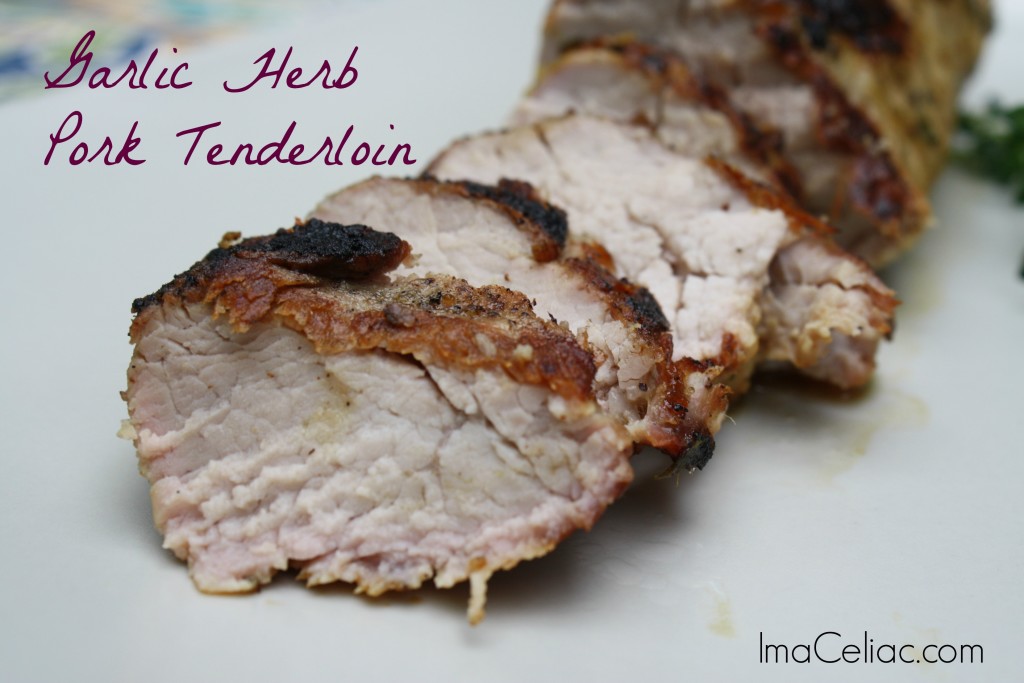 a great meal.  I'm not sure how or why Memorial Day became a huge day to cook out but I fully appreciate and take advantage of it.  By the way, for all you non- Southerners when we say "cook out" we mean what you call a "bar-b-q" or to "grill out".  BBQ means something totally different in the South, which is an entirely different conversation.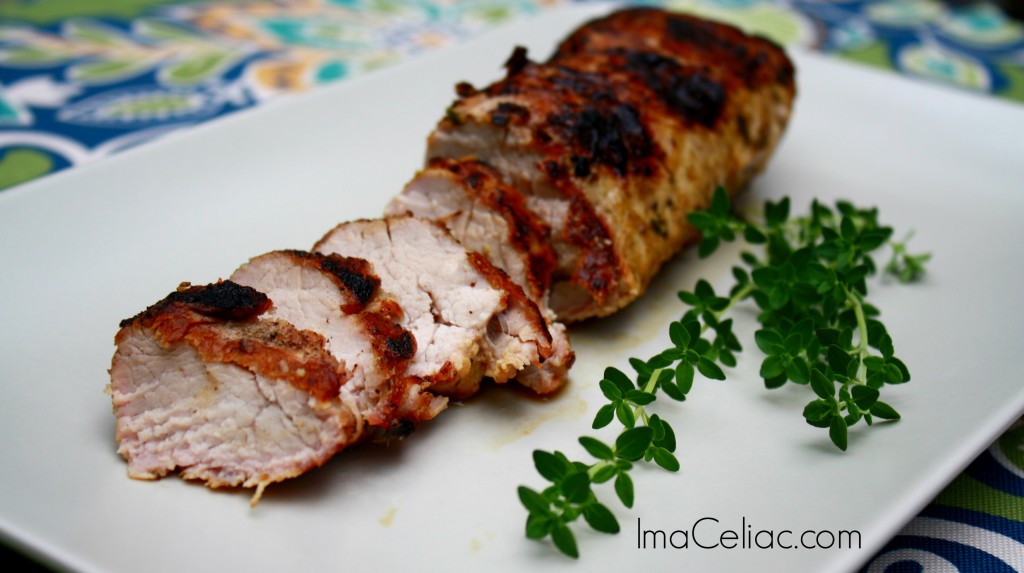 This year I wanted to add some variety to the grill for Memorial Day.  Our staples are: hot dogs, burgers and chicken.  While those are all fine, it is nice to mix things up.  The logical additional in my mind was to add pork.  You all know my favorite food group is bacon!
For this dish I turned to pork tenderloin.  I picked up a 1 1/2 lb pork tenderloin from our local butcher to make this tasty dish.  In full disclosure, Hubby is the grill master in our house.  I have successfully grilled two meals in our twelve years together.  I provide the marinades, seasoning, prep-work and Hubby makes the magic happen.  And to brag, he is very good at it!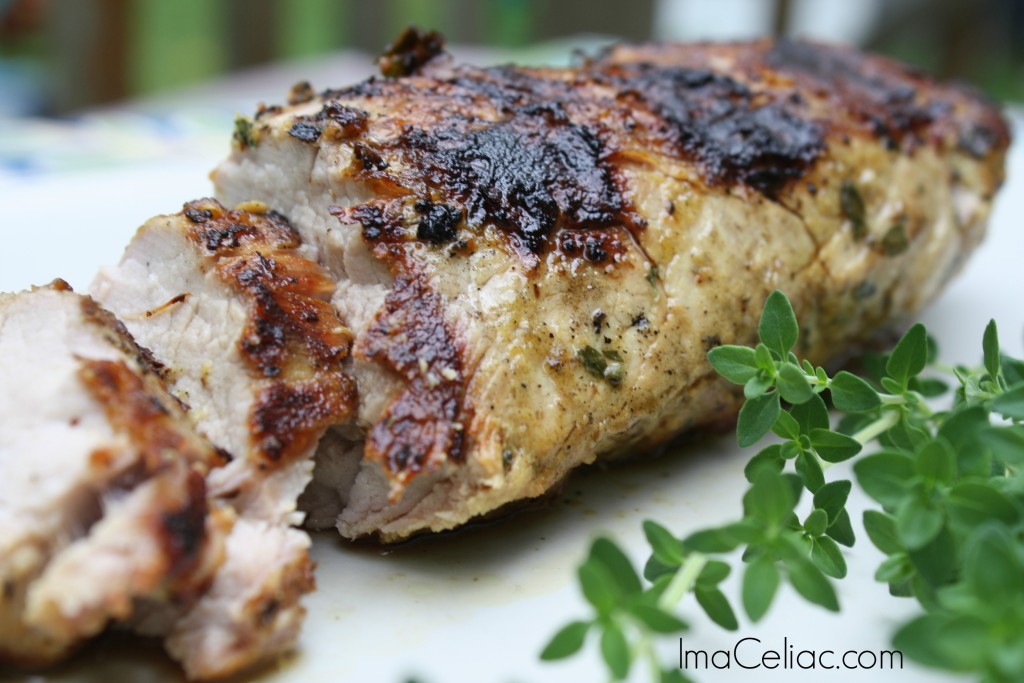 This is how we made Garlic Herb Pork Tenderloin
Garlic Herb Grilled Pork Tenderloin
Ingredients
1 1/2 lb pork tenderloin
3 tbsp olive oil
1 tbsp mustard
2 tsp fresh thyme
1 clove minced garlic
Salt and pepper
Instructions
In a bowl combine the oil, mustard, thyme and garlic. Whisk together.
Rinse and pat dry the pork tenderloin.
Heavily season both sides with salt and pepper.
Place the seasoned tenderloin into a gallon size plastic bag.
Pour the marinade over the pork and seal the bag.
Place in the fridge for 2-6 hours.
When ready to cook, heat grill to a low - medium heat.
Grill for 15-20 minutes, turning once.
Let rest for at least 5 minutes before you slice and serve.
http://www.imaceliac.com/2015/05/garlic-herb-grilled-pork-tenderloin.html
This recipe will blow your guests away with how juicy and tender the tenderloin is.  My mother-in-law was wowed at the taste and didn't even know you could grill tenderloin!
The kiddos inhaling the pork like it was popcorn, especially our little guy.  The leftovers were really good cold the next day too.  I made a mason jar salad with the leftovers and loved how it added so much flavor to the meal.
The next time we make this recipe we plan to double the recipe so it will last longer.
Always read labels but this recipe is naturally Gluten Free and dairy free.
Happy Memorial Day and Happy Grilling!
Disclaimer: I am a member of the North Carolina Pork Council Blogger Network.  I have been compensated for the costs of the products to create this recipe.  The opinions, recipes and photos are my own.