This super easy dinner only takes 5 ingredients, your slow cooker and viola you have dinner. Introducing Gluten Free Slow Cooker Chicken Quesadillas. This was a huge hit in our house!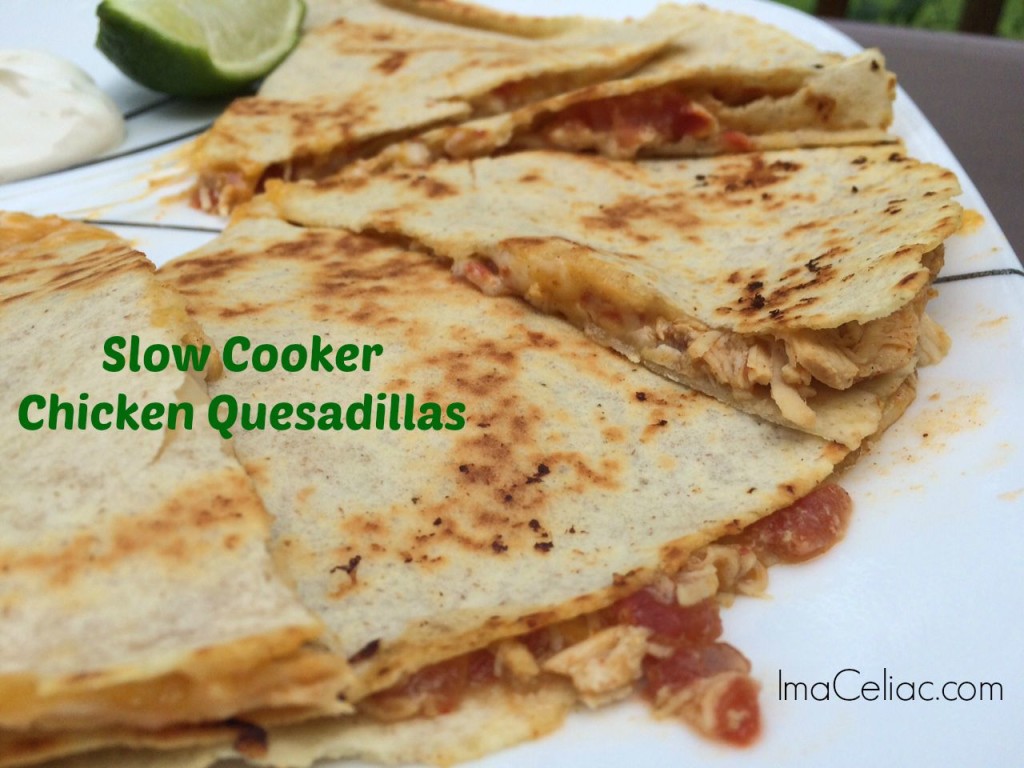 You can customize this recipe according to your tastes, likes and what you have on hand. We aren't a family who likes food too spicy so we used mild ingredients to keep the heat under control, you are free to make it as hot as you want.
Slow Cooker Chicken Quesadillas
Ingredients
3 - 4 boneless, skinless chicken breasts - frozen is ok
1 can of tomatoes and chilis - undrained
1 packet of GF taco seasoning
GF tortillas
Shredded cheddar cheese
Instructions
Combine first 3 ingredients into your slow cooker. Gently stir. You can add 1/2 cup of water if it looks too dry.
Cook on low for 8 hours or high for 4.
Once cooked, remove chicken from the slow cooker, use forks to shred and return to the slow cooker.
Stir and let cook for another 10 minutes.
In a heated skillet place a GF tortilla layered with the chicken mixture, cheese and then another tortilla. Cook on each side 3-4 minutes or until cheese melts.
Notes
You could add a can of drained black beans, a can of drained corn, jalapeños, olives, lime, tomatoes or avocado to take this dish to the next level.
http://www.imaceliac.com/2015/08/slow-cooker-chicken-quesadillas-gluten-free-recipe.html
Adapted from this recipe.
We made 3 large quesadillas with this recipe. Just add more meat if you have more mouths to feed.  You could even use the meat to make tacos or nachos.
I used this Gluten Free Taco Seasoning:

And these Gluten Free Tortillas. You can also buy them at Aldi under the LiveGfree brand.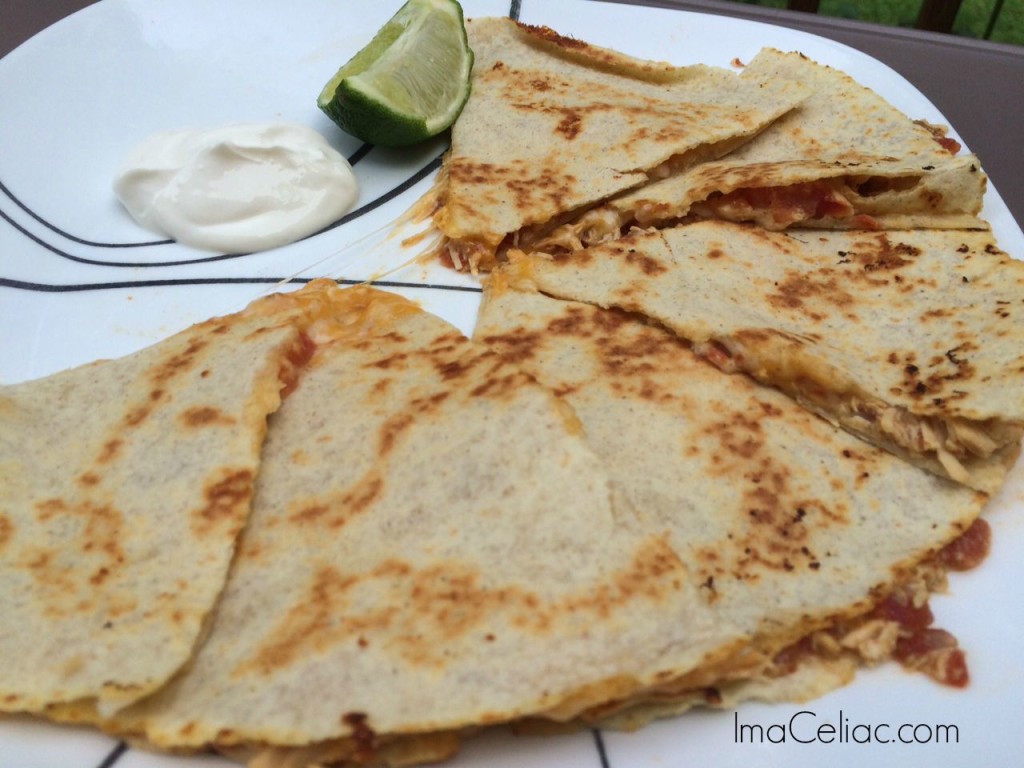 Enjoy!