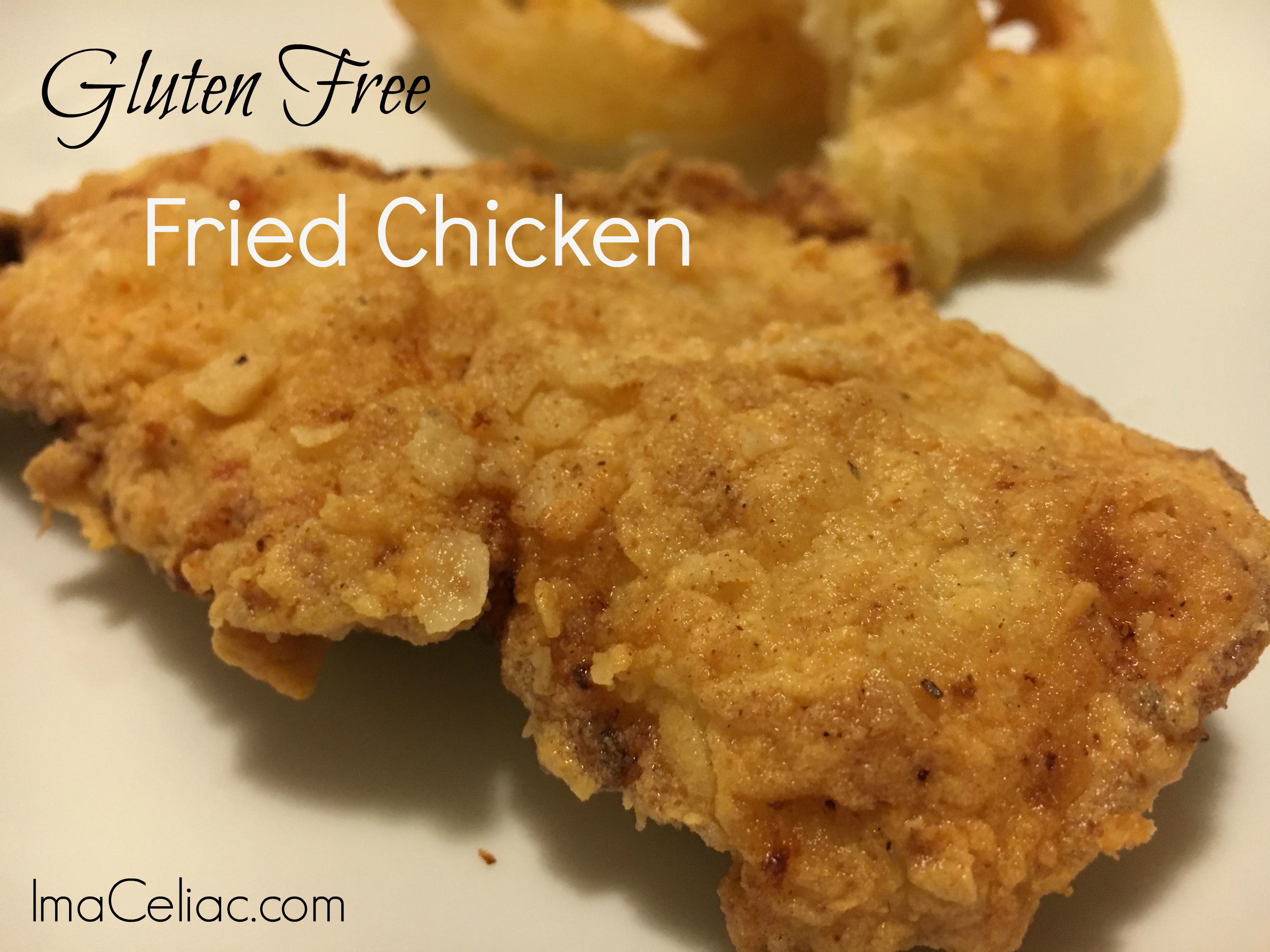 When you ask someone who is living Gluten Free what they miss most it is either a baked good or a fried food. Because both are hard to find when you are Gluten Free. I am personally on the fried food side of the fence on this issue. Do I want fried food all the time, no. Did I eat fried food a lot before I was Gluten Free, no. Do I miss a good fried onion ring, pickle, or chicken, yes!
We have a small fryer that we received as a Christmas gift over 8 years ago. I can say I have used it less than 10 times, but when I do – watch out! I fry anything I can get my hands on: vegetables, meat, cookies, pickles, corn dogs, tater tots, and anything else that sounds tasty.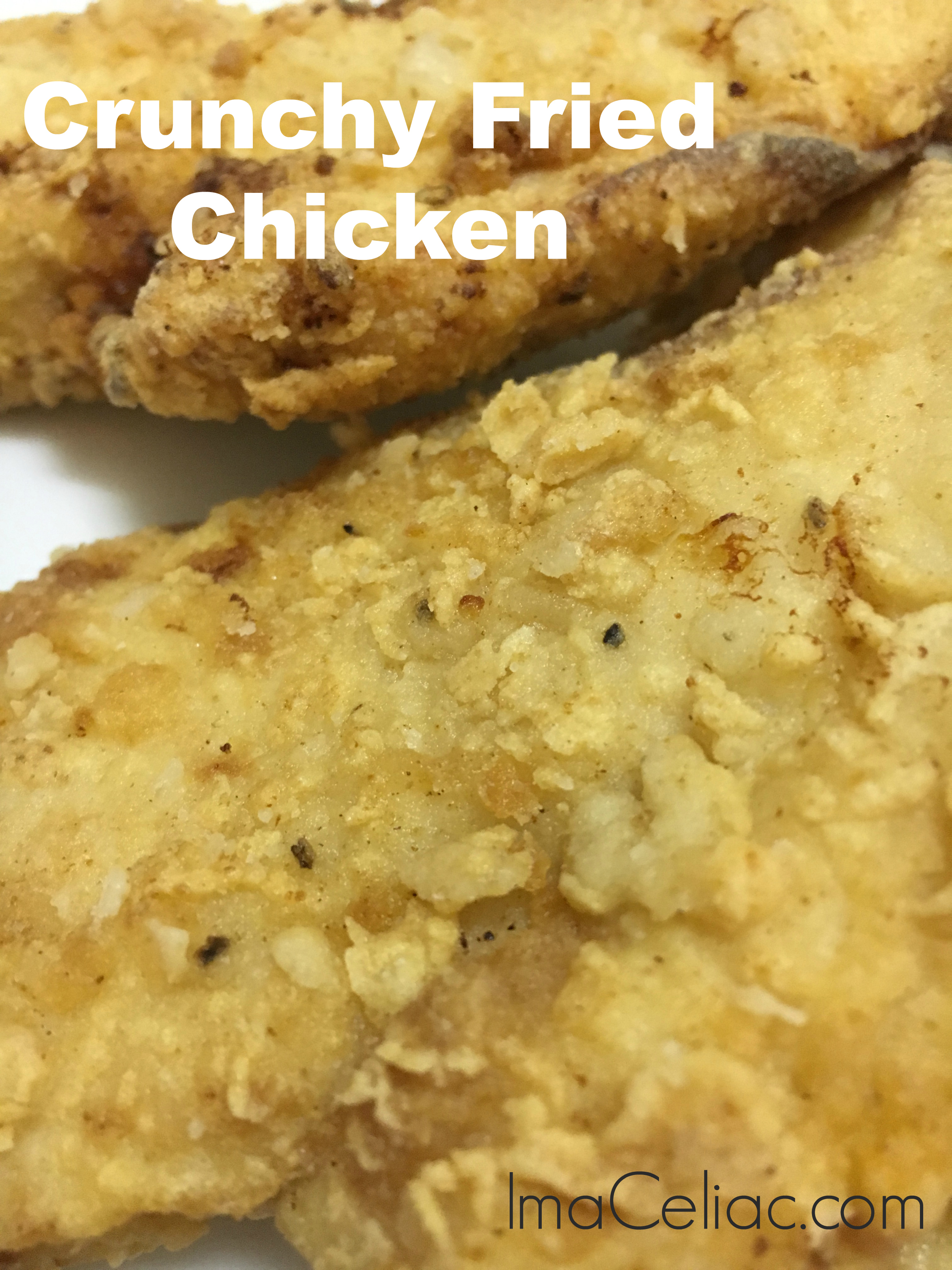 I have been wanting good onion rings for about 3 months now. Our family goes to Red Robin a lot due to their excellent handling of cross-contamination and safe Gluten Free options. Red Robin also has the most beautiful onion ring towers that make my mouth water. Obviously they are way off limits but they still make me miss onion rings. So after 3 months I finally gave in and fired up the deep fryer.
For this round of Gluten Free fried goodness I fried onions, tater tots and corn dogs. Then I remembered the chicken breasts I had in the fridge – do I dare try and make fried chicken? Will my expectation be too high? Will the fried chicken be anything like the goodness from Popeyes or KFC?
Full confession, I have never made fried chicken in my life, not once. Granted I have eaten my fair share but never have I made them. I pushed through the self doubt and made some of the most epic Gluten Free Fried chicken ever and yes I'm baised.
Gluten Free Fried Chicken
Ingredients
4 thin sliced boneless skinless chicken breasts
1 cup of milk
salt and pepper
1/2 tsp of season salt
1 cup GF all purpose flour
salt and pepper
1/2 tsp of season salt
oil for frying - I used vegetable oil
Instructions
Heat the oil in your fryer to 350 degrees.
In a bowl whisk together the milk, salt, pepper and seasoning mix.
Place thawed chicken breasts into the milk mixture and set aside.
In a separate bowl combine the flour, salt, pepper and season salt.
Once the oil is to temperature, use metal tongs to grab the chicken out of the milk and coat it heavily in the flour mixture. Coat both sides, evenly.
Place coated chicken breast into the hot oil.
Cook for 5-8 minutes depending on how thick your meat is. It is best to turn the chicken half way through.
Place the cooked chicken on a plate covered with a paper towel.
Allow to cool long enough so you do not burn your hand.
Then inhale!
http://www.imaceliac.com/2016/02/best-gluten-free-fried-chicken-recipe.html
Friends, I ate 2 pieces of this fried chicken in a span of 6 minutes. It was amazing! The outside was super crunchy and the chicken was moist and tender. It was fried food heaven.
So, if you are missing your fried chicken now that you are living Gluten Free, try this recipe and you can experience it again.
And in case you were wondering, I'm sure you could use this same milk – flour mixture to make baked chicken if the fried part bothers you. You will loose some of the crunchy goodness but it will still be good chicken. I would bake it for 20-30 minutes at 375 degrees depending on how thick the meat is.
But really Gluten Free fried chicken is just so good every now and then, it is worth the trouble, cleaning and calories.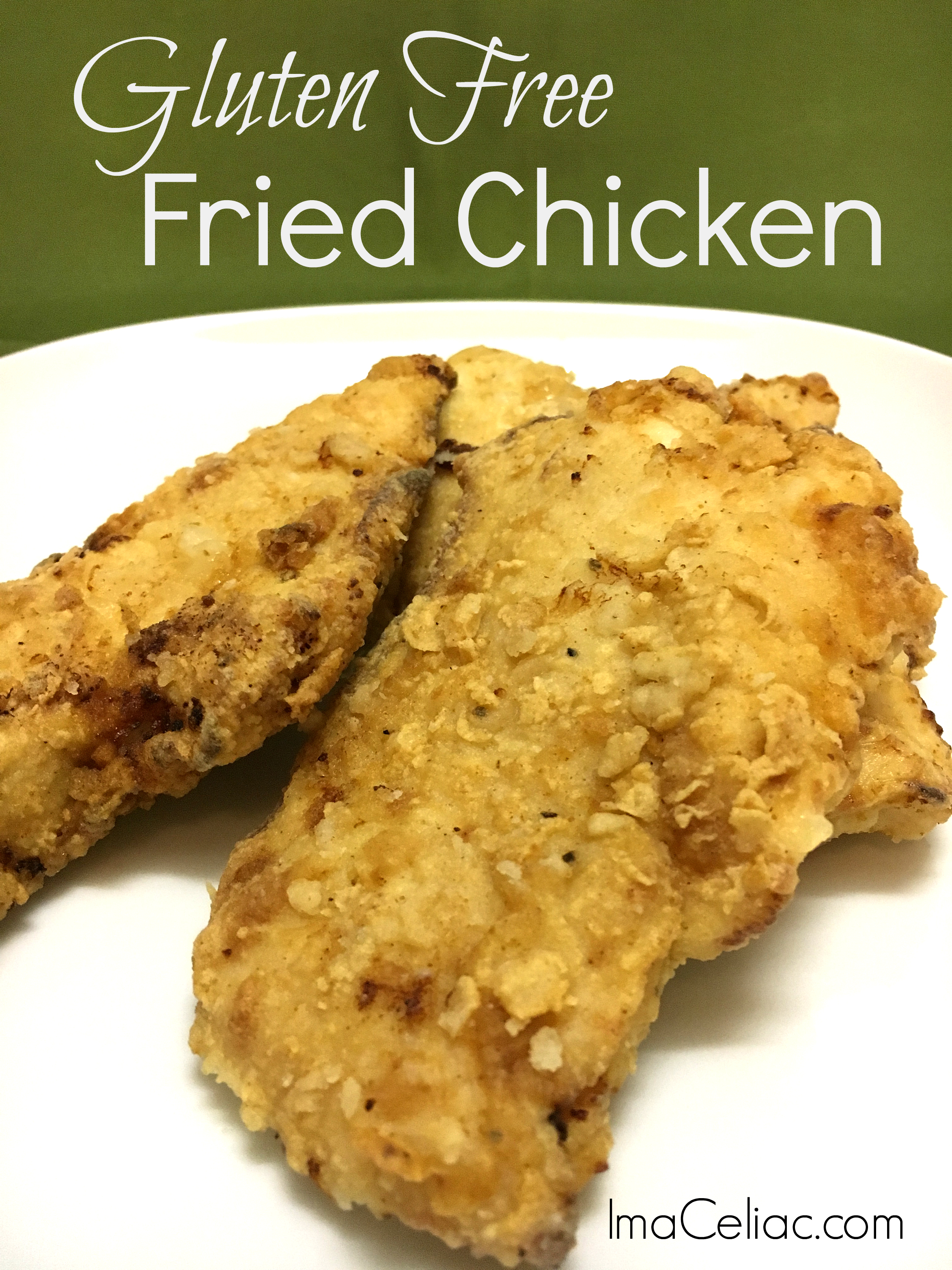 Enjoy!