Raleigh, NC has gained another 100% Gluten Free restaurant and they have donuts! Fresh Levant Bistro is an adorable resturant with a Mediterranean influence. We went for brunch so we could devour some donuts. The brunch menu has typical items like eggs and pancakes but it also includes Man'oush which is flatbread, salads, and homemade granola. All food items at Fresh Levant are non-GMO and Gluten Free. Some of the baked good are also dairy free!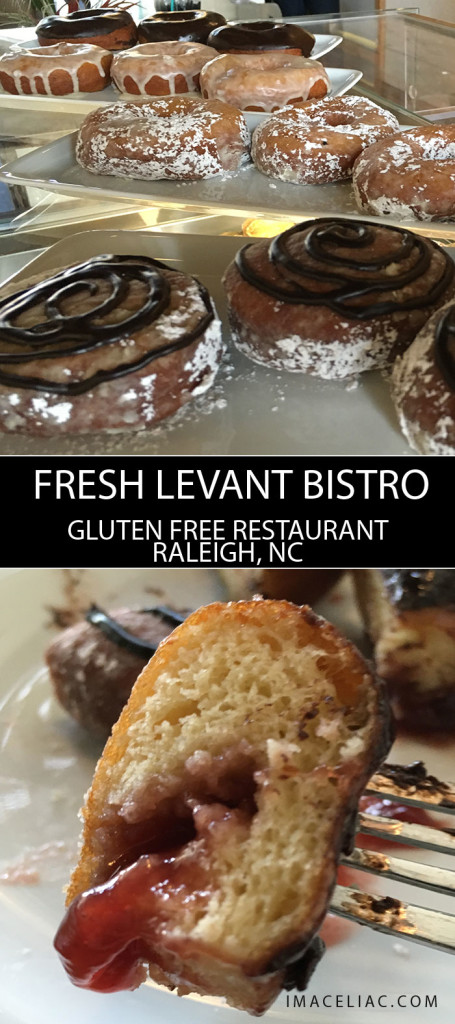 So, lets get back to the donuts. LEGIT GOOD! The kiddos and I ate 5 at the restaurant and took 4 home for later. The flavors available that day were: chocolate glazed, powdered sugar, glazed, and raspberry filled.  The kids loved the glazed the best and I enjoyed the raspberry donut. These donuts were sweet, light, and tasted amazing. More like Dunkin Donuts not the yeasty donuts from Krispy Kreme. They serve donuts on Wednesday and Sunday so make sure you hit one of those days.
The regular menu has a number of tasty sounding items as well. They have Gluten Free pita and vegan pita for your sandwiches, more Man'oush options, and entrees.  I'm hoping for a date night soon so Hubby and I can go back.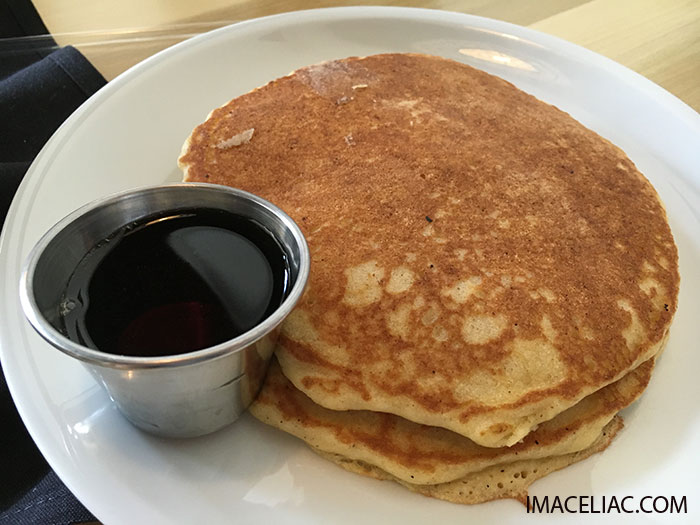 Besides the donuts the kiddos and I also ordered pancakes and an egg frittata.  The pancakes where huge, fluffy and came with warm maple syrup.  We all loved them! The frittata was good and it came with Mediterranean hash. There was a heavy seasoning on the potatoes. I found the flavors to be a little strong.
The donuts we took home tasted great heated up the next couple days for breakfast. Around 15 seconds in the microwave and we were good to go!
Can't wait to go back and inhale more Gluten Free donuts!