Simple recipe to make the best Gluten Free baked ziti!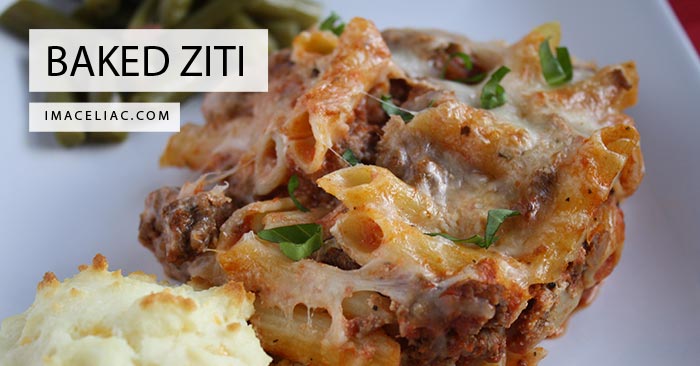 If you haven't noticed by now our family loves pasta! As in, the kiddos would eat it every day and be happy. Living Gluten Free this means our pastas are either rice, quinoa or lentil based. I tend to favor the multi-grain pastas as I feel they hold up better, especially if I am going to bake with them.
Baked pasta is a personal favorite of mine. I have fond memories of having baked ziti growing up. There were a few restaurants that made it with so much cheese you could barely find the pasta!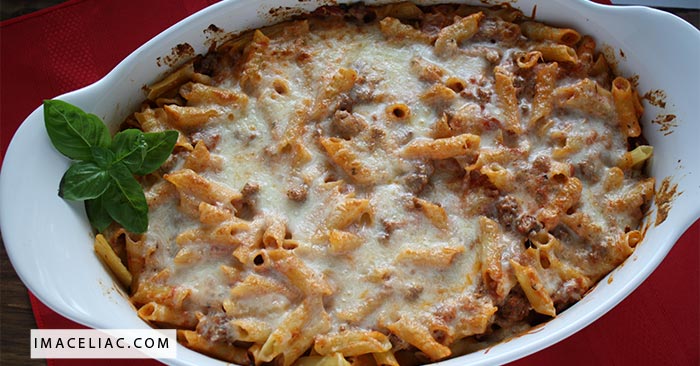 Since going Gluten Free I have created a couple versions of baked ziti, you can find my slow cooker recipe here.
I created this version of baked ziti because I needed a fast and large dish that I could make one night and eat off of for days.  This recipe made enough to feed us 1 dinner and I have 4 single servings of leftovers – score!
Ingredients
2 tbsp olive oil
1 onion, chopped
1 lb ground beef
24 oz red tomato pasta sauce
12 oz Gluten Free penne pasta
2 cups ricotta cheese
2 cups shredded mozzarella, divided
1 egg
Salt and pepper
1/2 tsp of dried oregano
1 clove garlic, diced
Instructions
Heat oven to 350 degrees.
Heat the oil in a large skillet over medium high heat
Add the onions and cook for 3 minutes
Add the ground beef, brown and drain excess fat
Add the red sauce to the meat and onions, simmer on low
Boil water and cook the pasta for only 5 minutes, drain
In a bowl combine the ricotta cheese, 1 cup of mozzarella, egg and seasoning
In a large casserole dish combine the sauce mixture, pasta and cheese mixture
Top with remaining cup of mozzarella cheese
Cover with foil and bake for 35 minutes
Remove foil and bake for 5 minutes
http://www.imaceliac.com/2016/09/gluten-free-baked-ziti-recipe.html
This is one of those recipes that tastes better the next day heated up, so it is perfect for leftovers.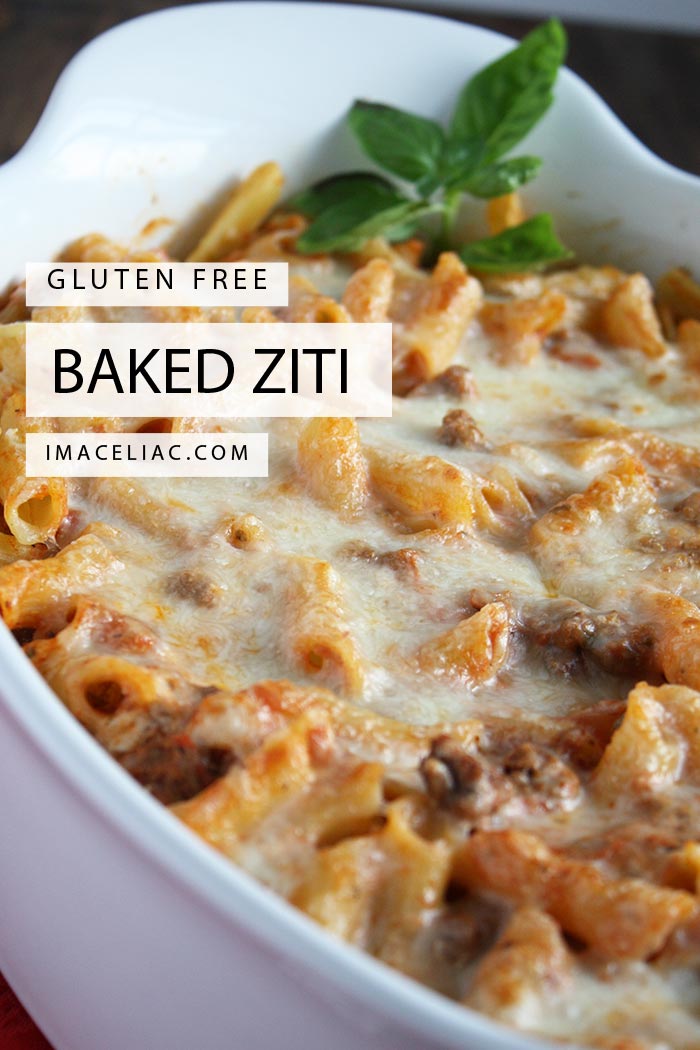 You could add other veggies like peppers, mushrooms or zucchini if you want to take it to the next level. I kept ours simple, but feel free to get creative.
This recipe would also be perfect for dinner guests or a pot luck. No one will even know it is Gluten Free.
Enjoy!