The perfect Southern Style Gluten Free biscuit recipe.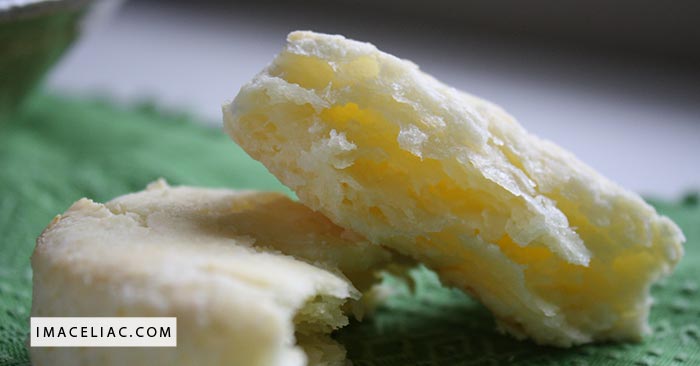 In the South biscuits are a part of daily life. Hubby's Grannie hand makes biscuits every day. She has made them for so long she doesn't even measure the ingredients anymore. She uses crisco, milk, and all purpose gluten-filled flour. She doesn't roll out the dough, she just forms them in her hands. They are a thing of beauty.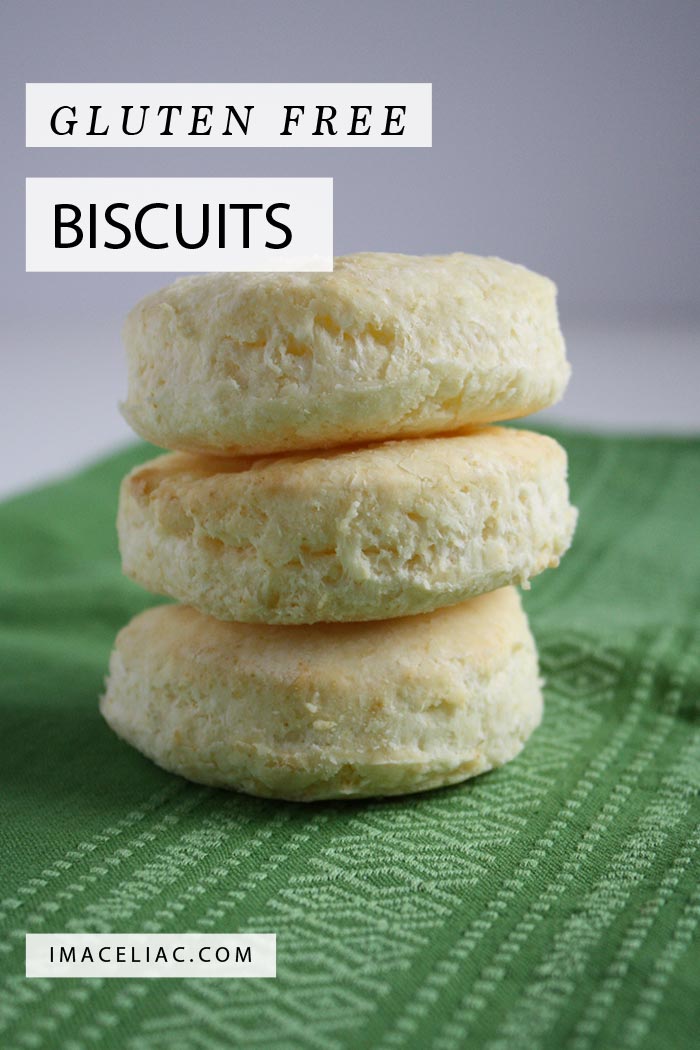 Now that we live a Gluten Free lifestyle sadly the twins and I have to pass on Grannie's biscuits. At big family gatherings I try to make biscuits or rolls so that we have a safe bread option.
These biscuits are so simple to make and you can assemble and cook them in less than 30 minutes. You don't need any fancy ingredients or kitchen gadgets either.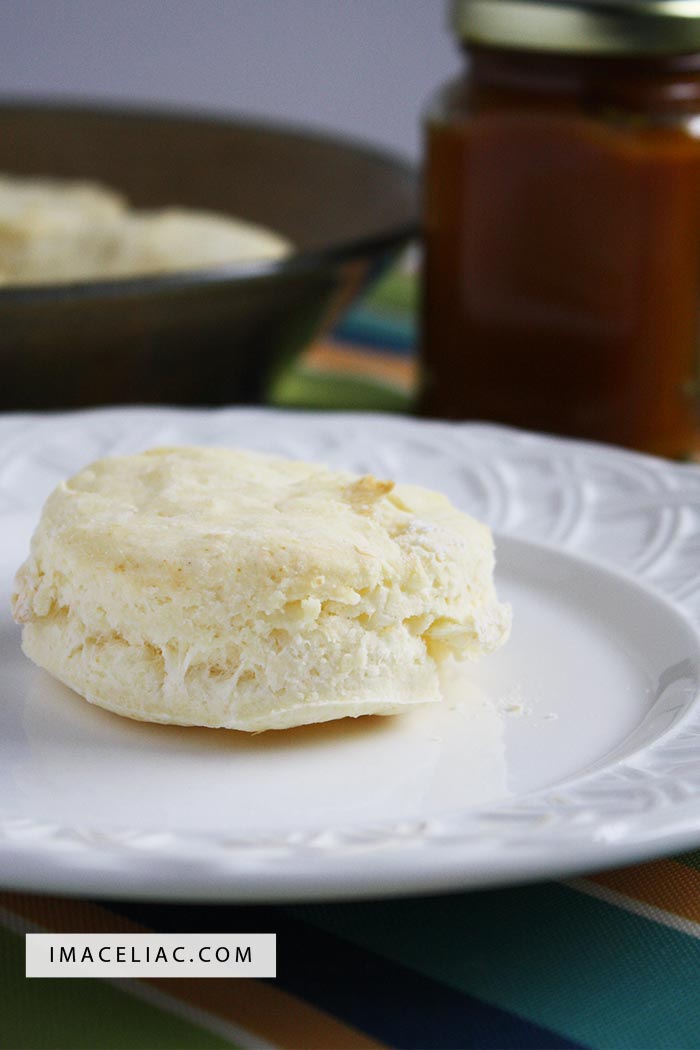 One of my secrets to make biscuits is to grate the butter. Yes, I said grate the butter. The traditional method would be to cut up your butter and use a pastry cutter to combine the butter with the flour. I find that grating the butter makes it easy to combine with your hands and gets smoother faster. When making biscuits you can overwork the dough.
When is comes to shaping the biscuits you can use a cookie cutter, mason jar lid or my favorite – a wine glass! I just put the wine glass top in some GF flour then make my circles. They dough slides right out.
Southern Style Gluten Free Biscuits
Ingredients
2 cups GF flour blend
1 tsp salt
1 tsp sugar
1 tsp baking powder
6 tbsp butter, cold
3/4 cup milk
Instructions
Heat oven to 425 degrees
In a large bowl shift together the flour, salt, sugar and baking powder.
Using a cheese grater, grate the butter into the flour mixture.
Combine with you hands until course.
Pour in milk and combine until dough forms. It will be sticky.
Roll dough out on lightly floured surface. Around 1/2 inch thick.
Cut out circles and place on parchment lined baking sheet
Bake for 13-15 minutes
Notes
http://www.imaceliac.com/2016/09/southern-style-gluten-free-biscuits.html
These Gluten Free biscuits can be enjoyed right way or reheated a day or two later.
If I make these for breakfast I cut the biscuits in half and fill them with eggs, cheese and bacon. Not much beats a bacon, egg and cheese biscuit in my opinion. You could also go the route of biscuits and gravy if you have some gravy you can whip up. In the South good gravy is filled with sausage.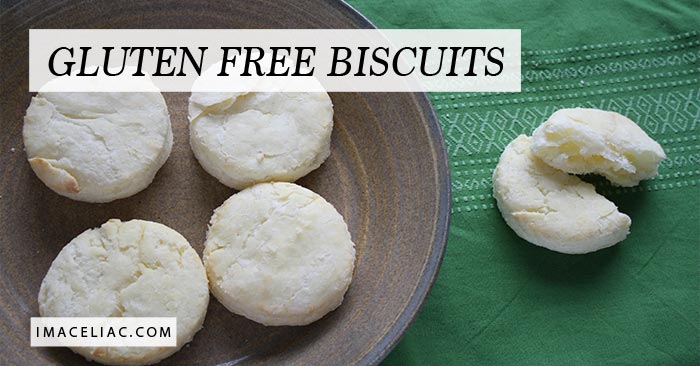 These are also great for the day after thanksgiving, assuming you have any biscuits left, for ham biscuits using leftover sliced ham.
When it comes to Gluten Free flour blends I normally reach for GFJules or Bloomfield Farms. Both already have xanthum gum in them so if you are using a GF flour blend without xanthum gum you will need to add some to the recipe.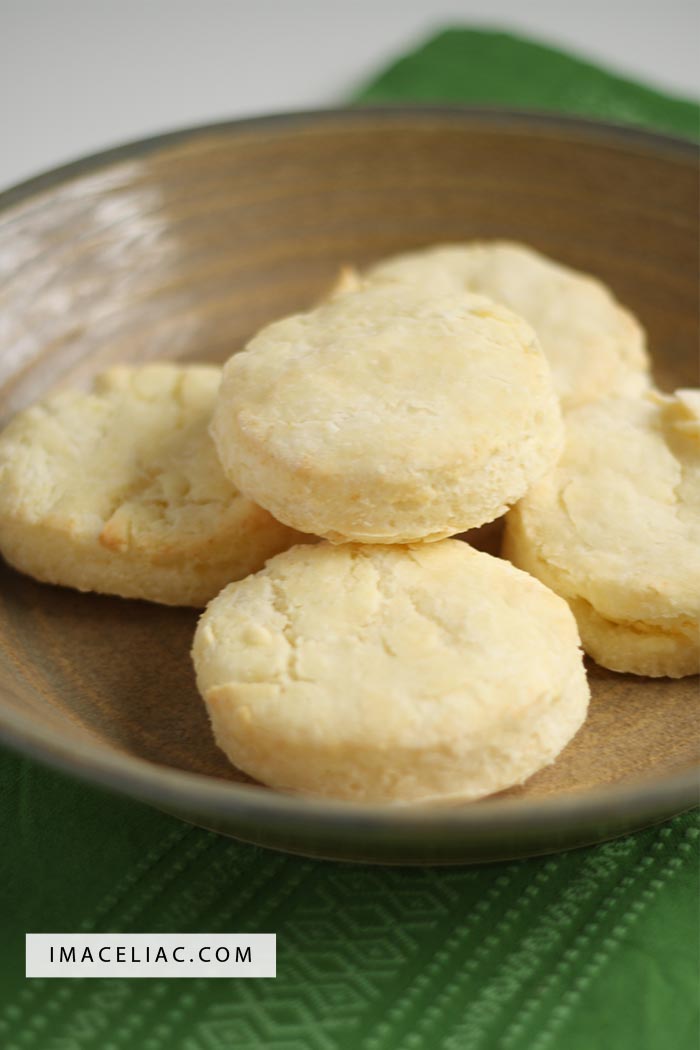 I really hope you love these biscuits as much as we do!
Enjoy!