Enjoy the best of a sausage biscuit with this recipe for Gluten Free Sausage Balls.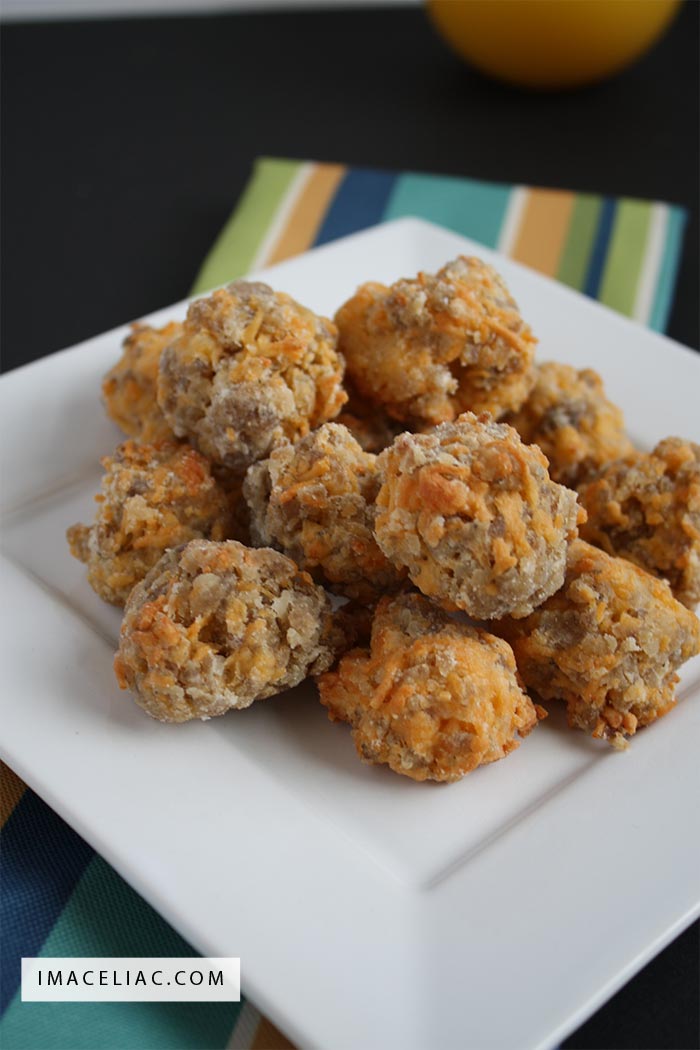 Sausage Balls are an amazing ball of goodness that brings sausage, cheese and a biscuit together.
We typically make these during the holidays but they are great any time of the year. We like to enjoy them for an easy on-the-go breakfast during the week. Depending on how big you make them, you will be satisfied with 3-5 sausage balls. You can of course inhale more if you want to!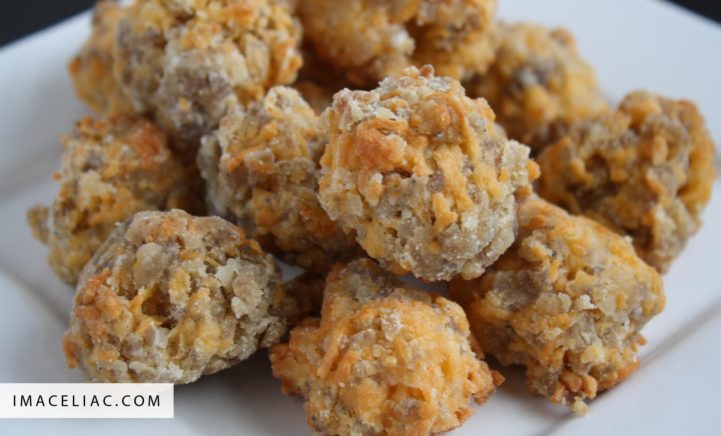 Our family loves these things, they won't make it a day in our house! They will even eat them cold out of the refrigerator.
For our large holiday gatherings these sausage balls are on the table every time. My sister-in-law makes the regular gluten sausage balls and I bring the Gluten Free version. Many family members can't even tell the difference!
Ingredients
1 lb pork sausage
1 cup Gluten Free Bisquik
2 cups shredded sharp cheddar cheese
1 tbsp milk
Instructions
Heat oven to 350 degrees.
In a large bowl combine the sausage, Bisquik and cheese.
Stir to combine with a fork or your hands.
Add milk to help mixture come together.
Spoon small balls onto a parchment lined baking sheet
Cook for 15 minutes
http://www.imaceliac.com/2016/12/sausage-balls-gluten-free-recipe.html
I hope you will make these sausage balls a part of your next holiday table.