Dinner is coming! Better have a plan. 
The snow is here! In NC we rarely get snow and when we do everything stops. We got a total of 8″ so no church, school is cancelled and it is crazy cold. We have been trapped in the house playing games, watching movies and eating.
This week dinners are going to be off since life won't be normal till around Wednesday due to the snow and I won't be able to hit a grocery store for a day or two.
Hubby and I are also starting the 12 week Lean Body challenge this week. We did it last year and had great results. Hoping the accountability of it will help me do more meal prep and get to the gym. If I don't have a goal, it is hard for me to be motivated.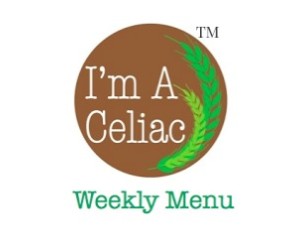 MONDAY – Breakfast for dinner: Pancakes, eggs, and bacon
TUESDAY –  Taco Salad with Rice and Beans
WEDNESDAY – Slow Cooker Roast Chicken with roasted veggies
THURSDAY –  Grilled Cheese and Tomato Soup
FRIDAY – Spaghetti and Meatballs
SATURDAY – Leftover Stir Fry
Come join the celebration! Huge giveaways all month long!