I was on my way to work when I got the text from my husband:
Little Man ate half a bag of regular pretzels before I could stop him.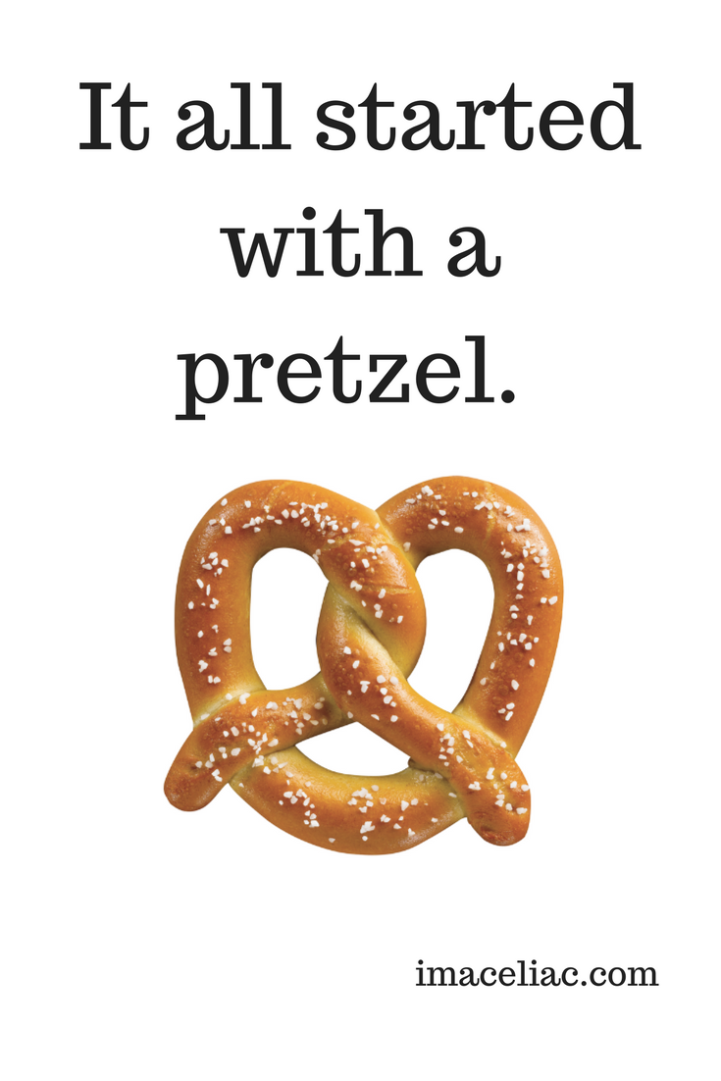 My heart stopped. I remembered seeing the offending bag in the garage that morning but I thought they were hidden so the kiddos wouldn't see them. Oh, the guilt.
Hubby and I decided to tell the sitter to just stick close to home as we knew what was coming. When I got home from work, Little Man was fine. No upset tummy, no headache, no cramping, no anything.
_______
Let's pause for a little back story. We have 5-year-old boy/girl twins. They have lived 100% gluten free for the last 3 years. We kept them gluten free for the first 10 months of their life, then slowly introduced it. Since I was 100% gluten free it wasn't a big deal. They had some gluten here and there until about age 2. We wanted to get them tested for Celiac Disease because they were showing the "signs". We stuffed gluten down their throats for weeks and it was clear that their little bodies were not happy. We did the blood test – negative. We did the DNA test – they carry the markers. Now this did not mean they had Celiac Disease it just meant they could develop Celiac Disease. Due to their reaction to gluten we decided it best to keep them 100% gluten free. They would experience typical reactions if they got glutened, so we kept them gluten free.
______
Now, back to the story.
Since Little Man didn't react to gluten, we decided to allow him to eat a little more the next day to see. I literally had to walk away because I couldn't watch him eat the regular gluten-filled chicken nugget. For years everything in me has focused on keeping gluten away from them, reading every label, taking food to every party, and here I was giving him gluten. No reaction from Little Man. So, the next day we let him eat a little more and gave some gluten to Little B. She didn't react.
For the next week we let them eat gluten. They inhaled McDonald's Happy Meals, biscuits, mac n cheese, Krispy Kreme donuts and anything else we gave them. Still no reaction.
We are now 3 weeks into them eating gluten. It is still a struggle for me every time they order gluten at restaurants (the house is still gluten free for me). The only reaction we have seen has been they seem a little more hyper than normal. But they are 5 years old and we moved in the middle of this transition, so I'm not ready to hang my hat on that one yet.
I don't know what this will turn into, the only thing I know is gluten does not make them physically ill like it used to.
Has anyone experienced this? Anyone else have children that "grow out of" having to eat gluten free?
I will keep you updated as we navigate this unknown terrain.
– Pam