Gluten Free lasagna, no it isn't an oxymoron. You can enjoy really good lasagna even when you are Gluten Free. This is a crazy simple recipe that will make your mouth water and make you forget that you can't eat Gluten.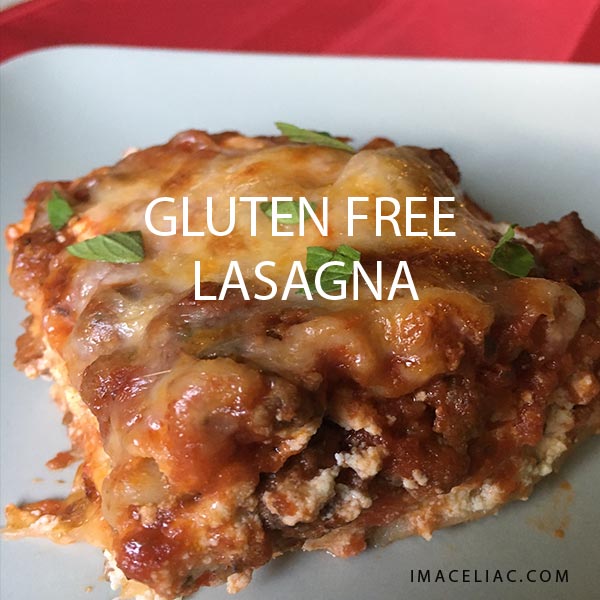 Crazy Good Gluten Free Lasagna
Ingredients
2 tbsp olive oil
1 onion, chopped
1 lb ground beef
1 24oz jar of red tomato sauce
2 eggs, beaten
2 cups ricotta cheese
1 tsp salt
1/2 pepper
1 tsp dried oregano
1 clove garlic, minced
1 cup grated parmesan cheese
2 cups shredded mozzarella cheese, divided
Instructions
Heat oven to 375 degrees
Heat olive oil over medium heat in a skillet, add onions and cook for 3 minutes
Add ground beef and brown. Drain fat if needed.
In a large bowl combine eggs, seasoning, and cheeses.
Take a 9x11 casserole dish and spread a thin layer of the sauce mixture.
Start your layers: noodles, cheese, sauce
Make 2 layers
Cover with foil and bake for 40 minutes.
Remove foil, top with remaining cup of mozzarella cheese and bake for an additional 10 minutes.
Allow to sit for 10 minutes before serving.
http://www.imaceliac.com/2016/07/gluten-free-lasagna-recipe.html
I have to admit that I am addicted to pasta, which has made living a Gluten Free lifestyle a challenge. I have tried just about every brand of Gluten Free pasta on the market and there are defiantly some that are better than others. I typically lean toward multi-grain pastas for baked dishes as I find they tend to hold up better and not turn to mush. Multi-grain pastas are also great for slow cooker recipes.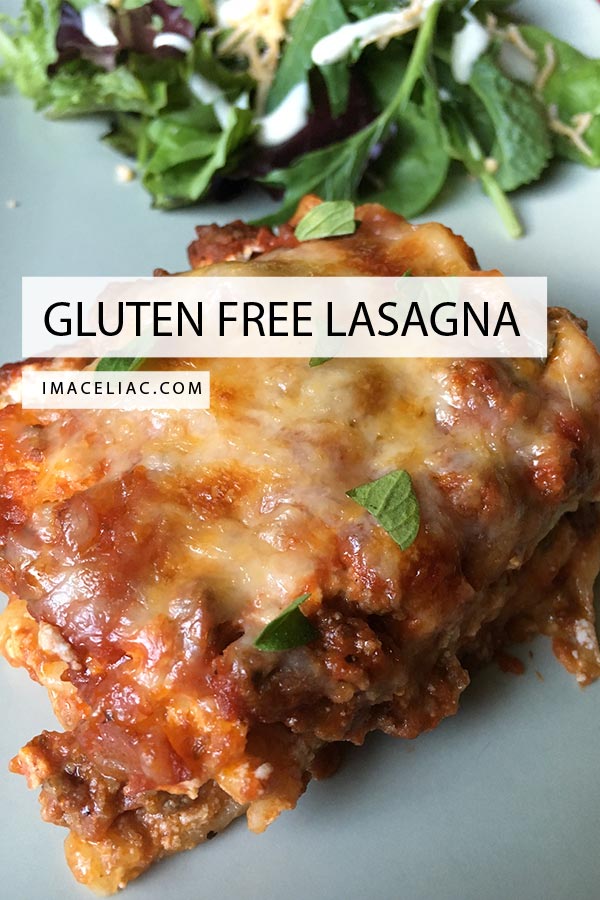 This lasagna recipe is simple and easy to whip up for a weeknight dinner. This recipe also gets better with age, so day 2 and 3 are better than fresh out of the oven. After I make a dish of this lasagna I make lunch portions with the leftovers. One minute in the microwave and you are set for lunch.
When eating out Gluten Free I have not find lasagna. I have found ravioli, stuffed shells, baked ziti, chicken alfredo, spaghetti, but still no lasagna. Thus why this is my third Gluten Free lasagna recipe. A crowd favorite is my slow cooker lasagna recipe. It is the perfect dish for dinner guests.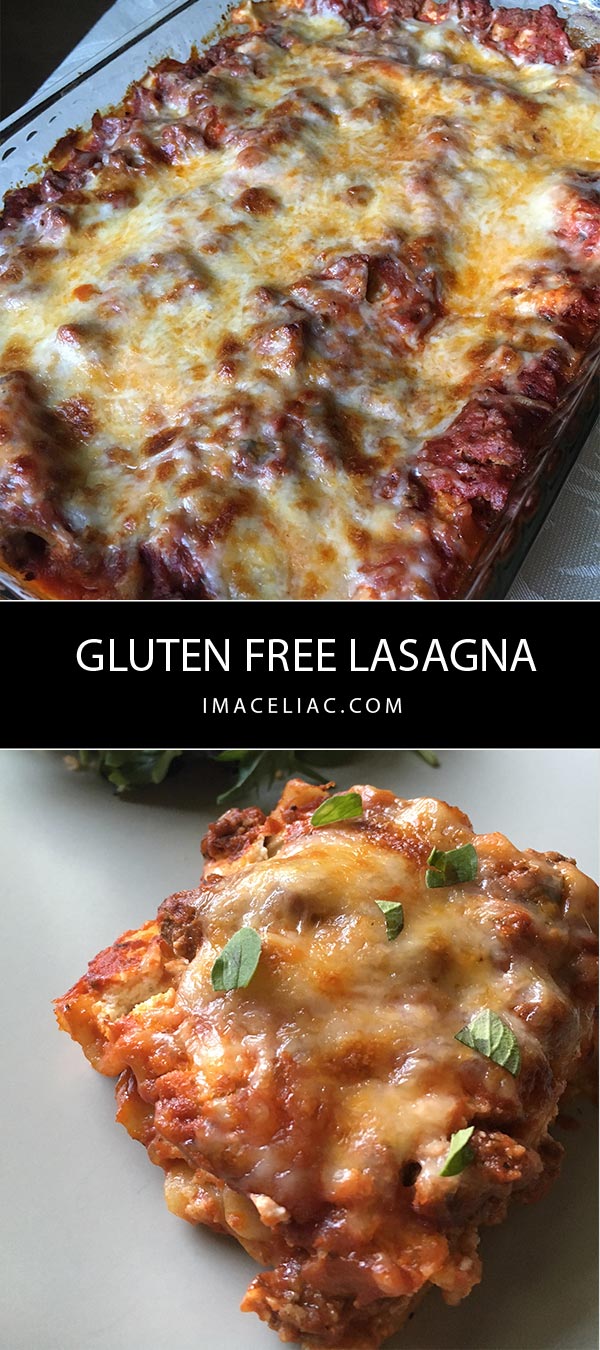 If you wanted to take this recipe to the next level then add fresh veggies to the meat and sauce. I would suggest zucchini, olives, mushrooms, squash, or broccoli.
Here are some Gluten Free pasta brands that we enjoy:
Enjoy!
Post includes affiliate links.