Grab some tasty Gluten Free crackers and dig into this baked Spinach Artichoke dip that has all the components you remember.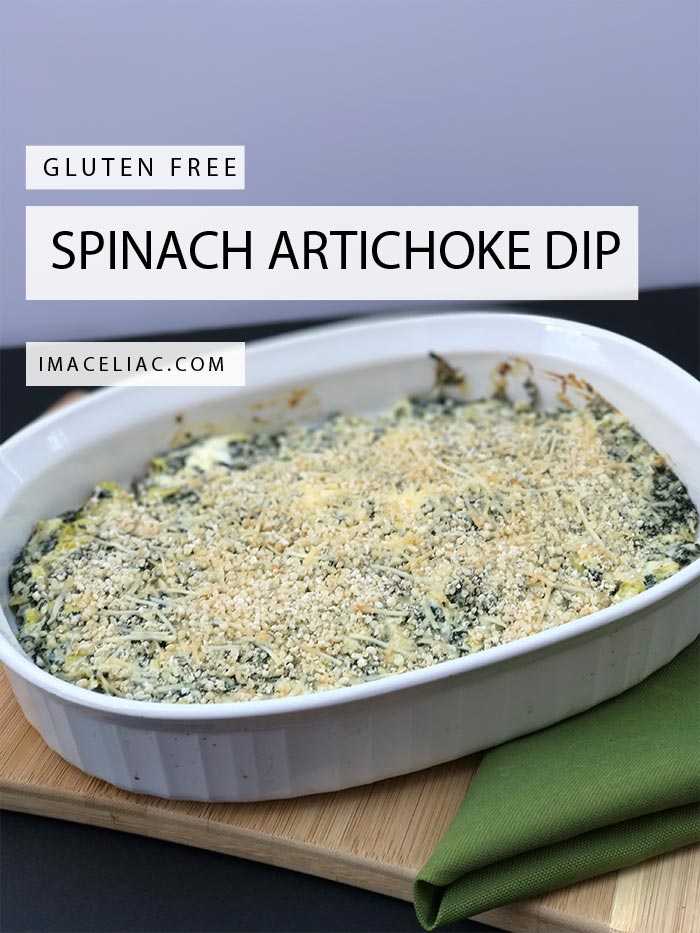 I created this recipe for a "Date Night In" with the Hubby. With 3 kiddos, date nights out can get pricey and take a lot of coordination with sitters. We have found that making a tasty meal at home once the kiddos are in bed is a great way to have a date and save money.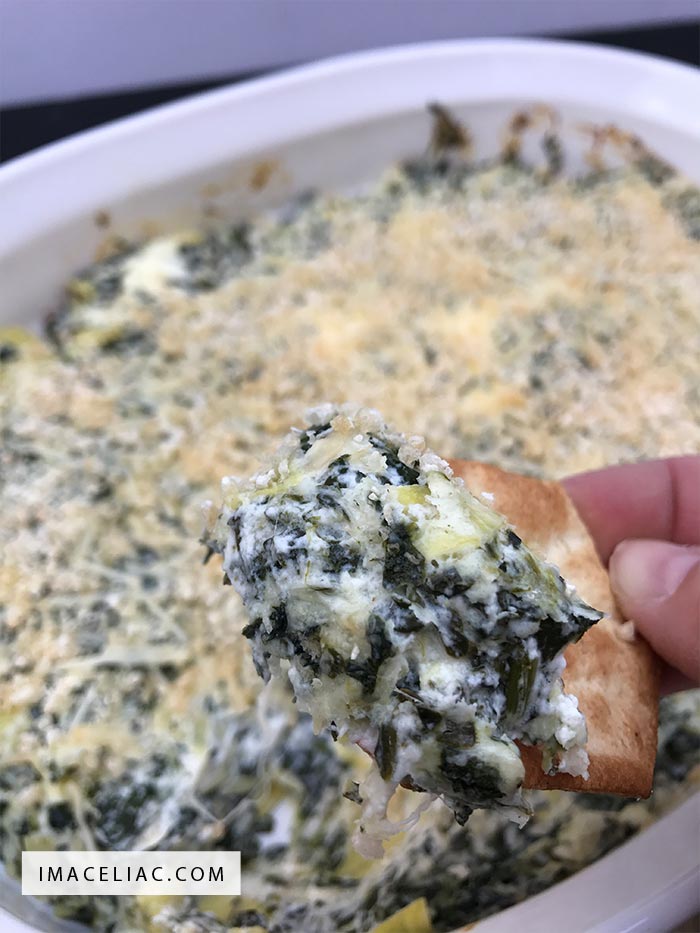 For our date I made this Spinach Artichoke dip, steak, roasted veggies and finished it off with carrot cake.  It was a big hit!
Ingredients
8 oz cream cheese, softened
1 cup artichoke hearts, chopped
2 cups frozen spinach, thawed and drained
1/2 cup shredded parmesan cheese
1/2 cup shredded mozzarella cheese
1 tsp GF bouillon
Salt and pepper
1/2 GF bread crumbs
Instructions
Heat oven to 350 degrees.
In a large bowl combine the cream cheese, artichoke, spinach and shredded cheeses.
Season with bouillon and salt and pepper to taste.
Pour into a shallow baking dish
Cover with GF bread crumbs
Bake for 20 minutes
Serve warm with crackers
http://www.imaceliac.com/2017/03/spinach-artichoke-dip-gluten-free-recipe.html
This recipe would be great for a dinner party, football game or a girls night!
Here are some Gluten Free Bread Crumbs we enjoy: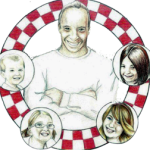 Here are some Gluten Free Crackers we enjoy:

You can also make your own bread crumbs using cereal. Just put the cereal in a plastic bag with some seasoning and crush with a rolling pin.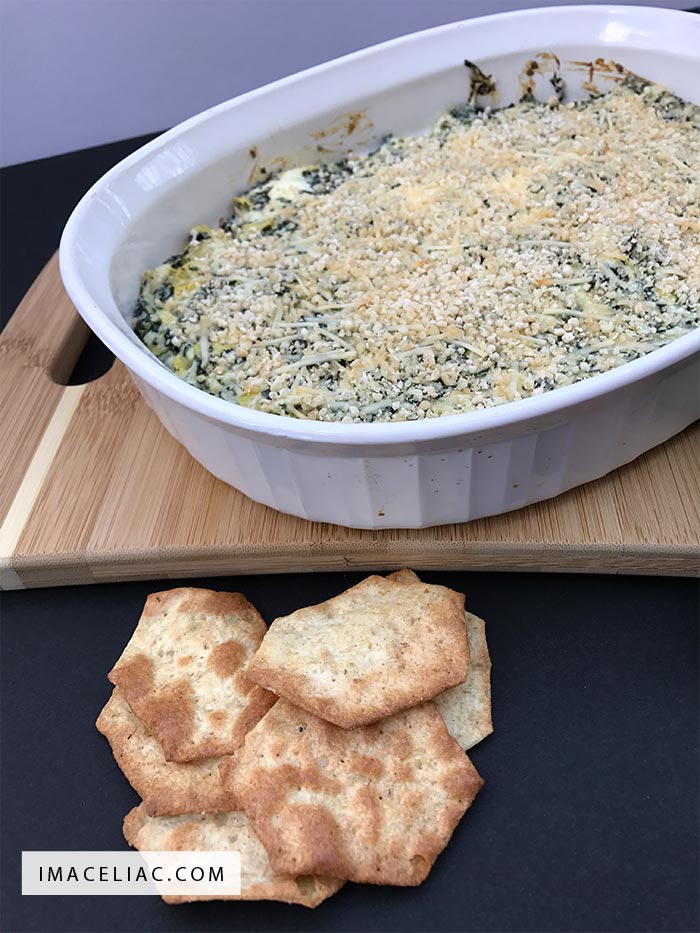 Enjoy!
Heads up: Post contains affiliate links