What's for dinner? Here is your answer!

Hey friends! Hubby and I are back from our trip and trying to get back into the swing of life. Five days at an all inclusive resort just spoils you. It will take me a few days to adjust back to mom life.  I'll do a full review of the resort and the food in a few days, but I will say I ate amazing, safe food all week!
This week is a short week with the Christmas holiday next weekend. We will be juggling school, work, sports, and shopping all while preparing for the holiday.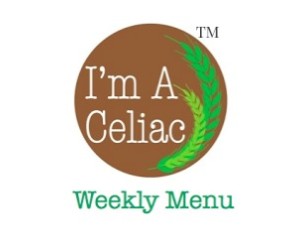 MONDAY – Veggie Pasta Bake
TUESDAY –  Taco Tuesday
WEDNESDAY – Baked Chicken Fajitas
THURSDAY –  Cheesy Ranch Chicken and Rice Bake 
FRIDAY – Baked Chicken Fingers with Tater Tots 
SATURDAY – Pizza night!